At a Glance:
How do Background Rewards activate?
The Background Rewards feature automatically kicks in anytime you have fully recharged your Background Rewards by having the app on in the foreground, and then leaving the COIN app. Your rewards will collect for 3-9 hours after leaving. Background Rewards are variable, and these rewards are not worth as much as Geomining in the foreground.
Please Note: Background Rewards aren't delivered until you have been away for at least 5 minutes.
Ensure you have your location set to "Always On" for the COIN App
To earn the most out of Background Rewards, be sure to allow background location permissions on your phone to Always On to earn 10x of the base amount!
Ensure COIN is tracking my background seconds
To test that COIN is tracking your background seconds, head to your Background Rewards in app, and tap the "information" symbol.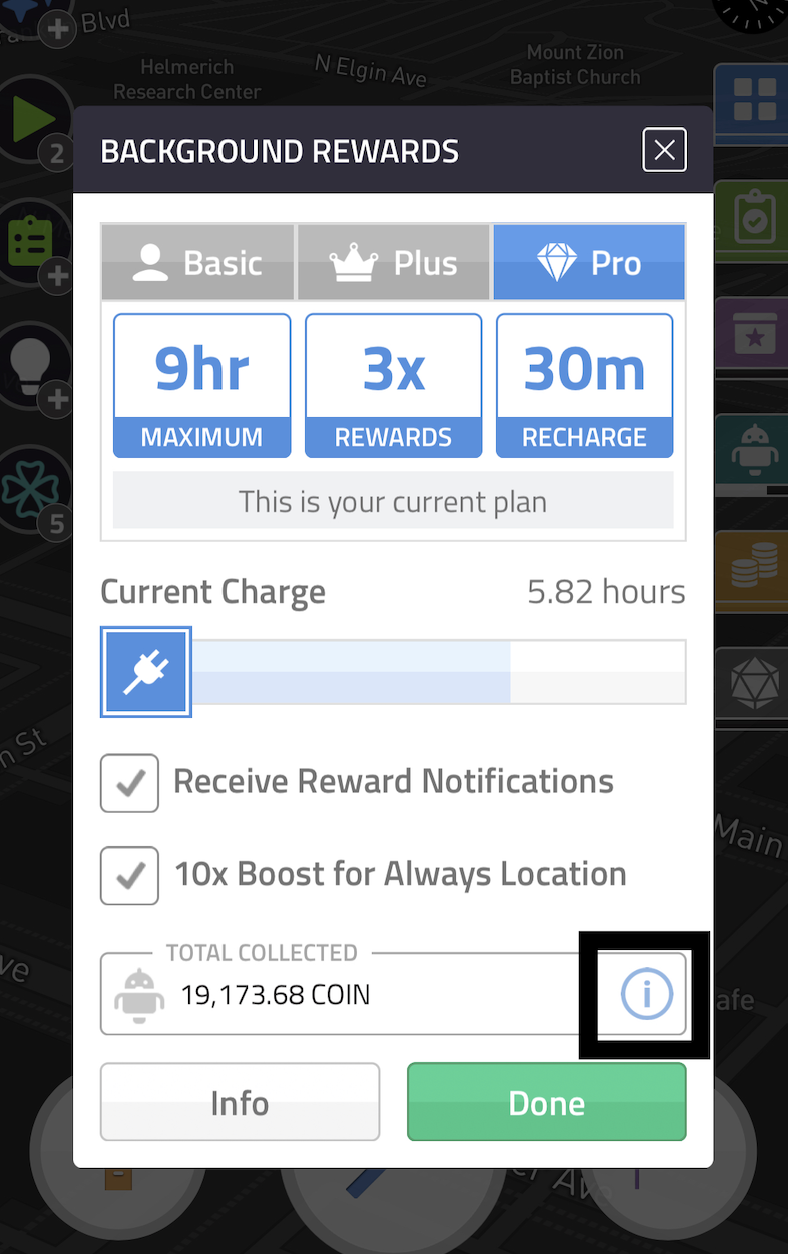 From there you will be instructed to send your phone to the background and check how many seconds have been tracked. We suggest coming back to test after at least five minutes have passed.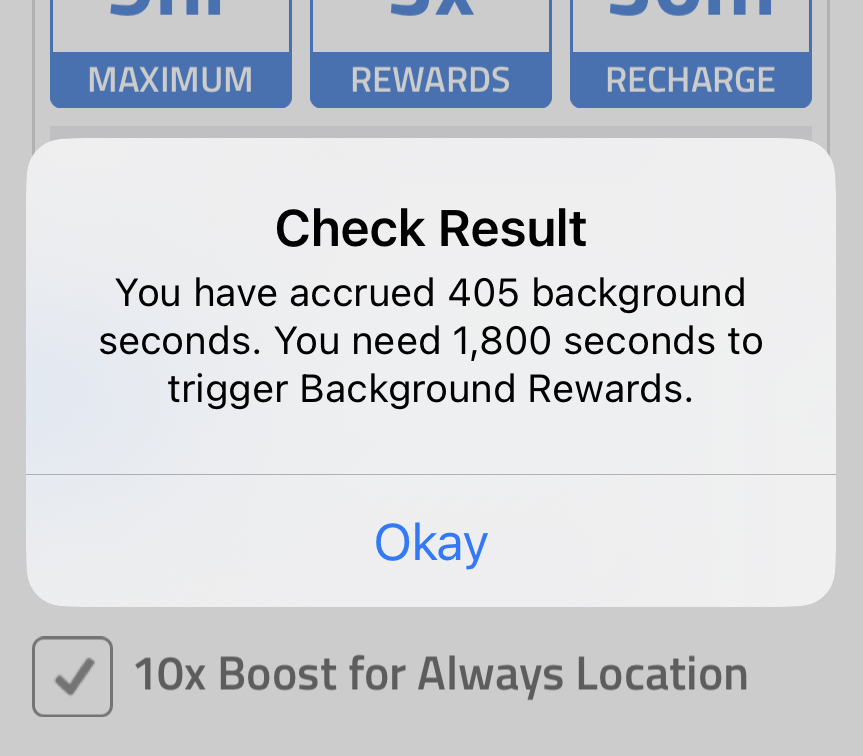 If you are still experiencing issues please feel free to reach out to our support team, and we can assist you in troubleshooting further.