The Auto Explore Button allows you to geomine without tapping the pickaxe button. It must be turned on each time you begin a new geomining session.
You can see the Auto Explore button at the bottom of the screen. Auto Explore is enabled when the button is green.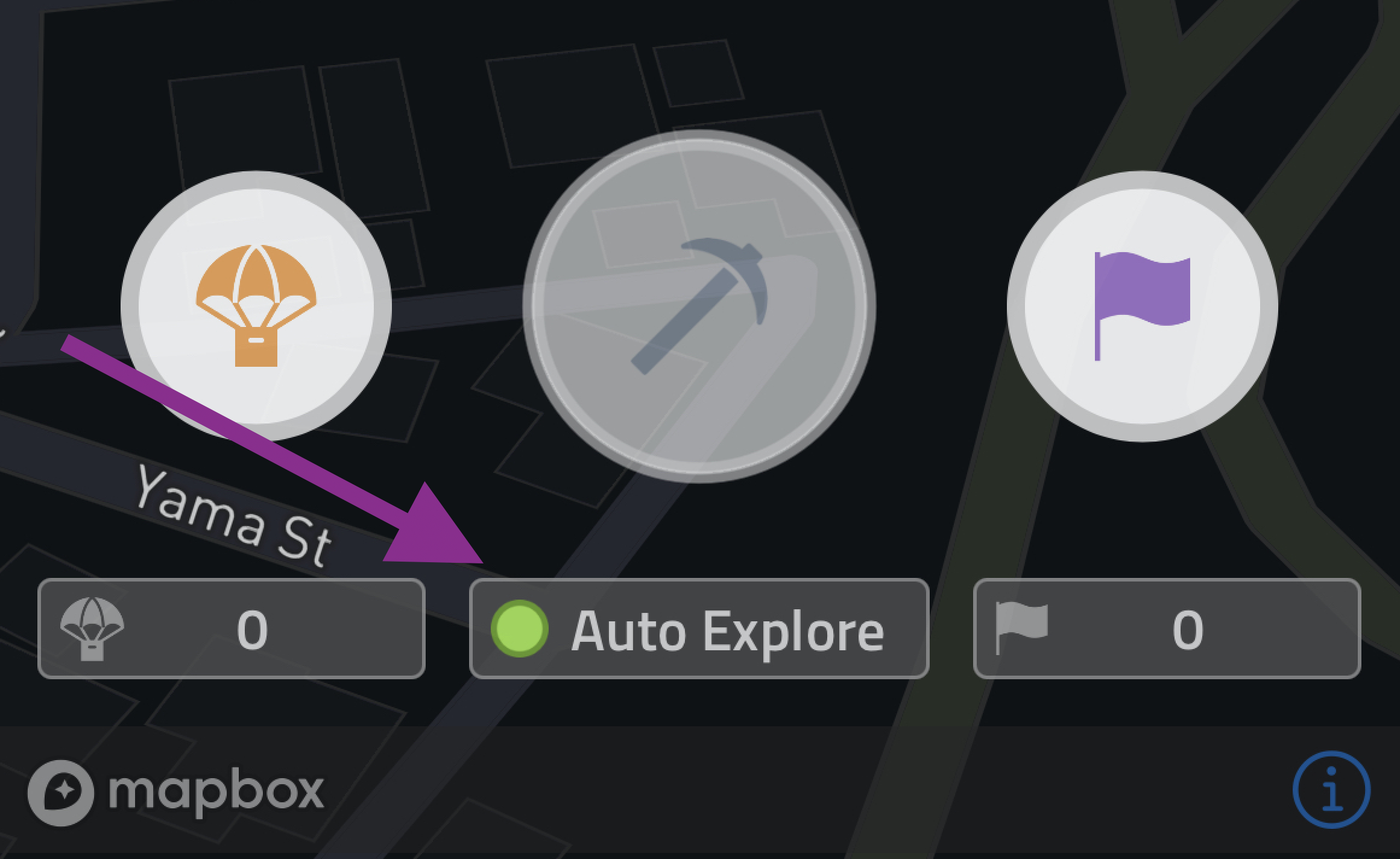 When Auto Explore is turned on you also have the option to utilize Audio Ads! Learn more about them here: What are Audio Ads?