If you do not think your SentinelX is connected to the COIN app and giving you 12x rewards(or an additional 10% boost to Geomining rewards with a premium subscription) here is how we can check.
Please ensure your phone is allowing Bluetooth connection, and take a look at this helpful guide to make sure the SentinelX is detected by the COIN App: https://coinapp.co/setup
If you see the full/partially full SentinelX icon on the right side of your COIN app home page, you are guaranteed to be earning the 12x SentinelX bonus(Premium users also get a 10% bonus to Geomining rewards with a SentinelX).
The minimum reward in the COIN app is 0.01 COIN. With a SentinelX, the expected minimum reward is 0.12 COIN. However, there are other factors that could make your reward below that expected minimum. Such as:
You can be earning less than expected for a couple of different reasons. The most likely one is using different devices with the same account, which can reduce rewards to deter exploitation of the rewards system.
Or you could be Geomining near another phone that is also using the COIN App, resulting in Reward sharing. This Pie icon will be on the left side of your COIN App screen when this happens.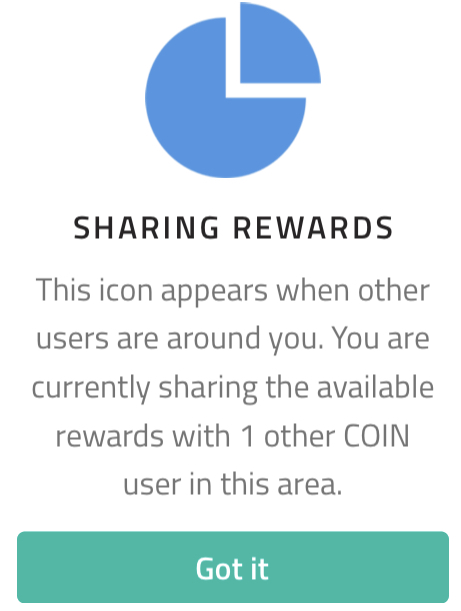 If you are a premium user (Plus, Pro, Master), you will experience a Team Lift Geomining bonus instead.
Or you could be earning less due to Geomining inside of a Geoclaimed area. 10% of your rewards can be forfeited to the Geoclaim owner if you are not a premium subscriber, as they have the Geoclaim Shield
Another factor is re-Geomining an already Geomined tile (that was Geomined by another user or another account of yours). Re-Geomining a tile results in fewer rewards and is not subject to multipliers and bonuses.
In addition, if you were referred by another user or the SentinelX you are using was given to you by another user, they are getting 10% of your geomining rewards which can reduce the minimum below the expected amount. This is the Referral Rewards Feature
There are a variety of factors that go into your COIN App earnings. Please be sure you are using just one account per device to be in the best spot for earning COIN.