Users with Premium Plans (Plus/Pro/Master) benefit from exclusive Enhancements in the COIN app simply for being subscribers!
Note: some features that Enhancements affect may not be available to all users based on location.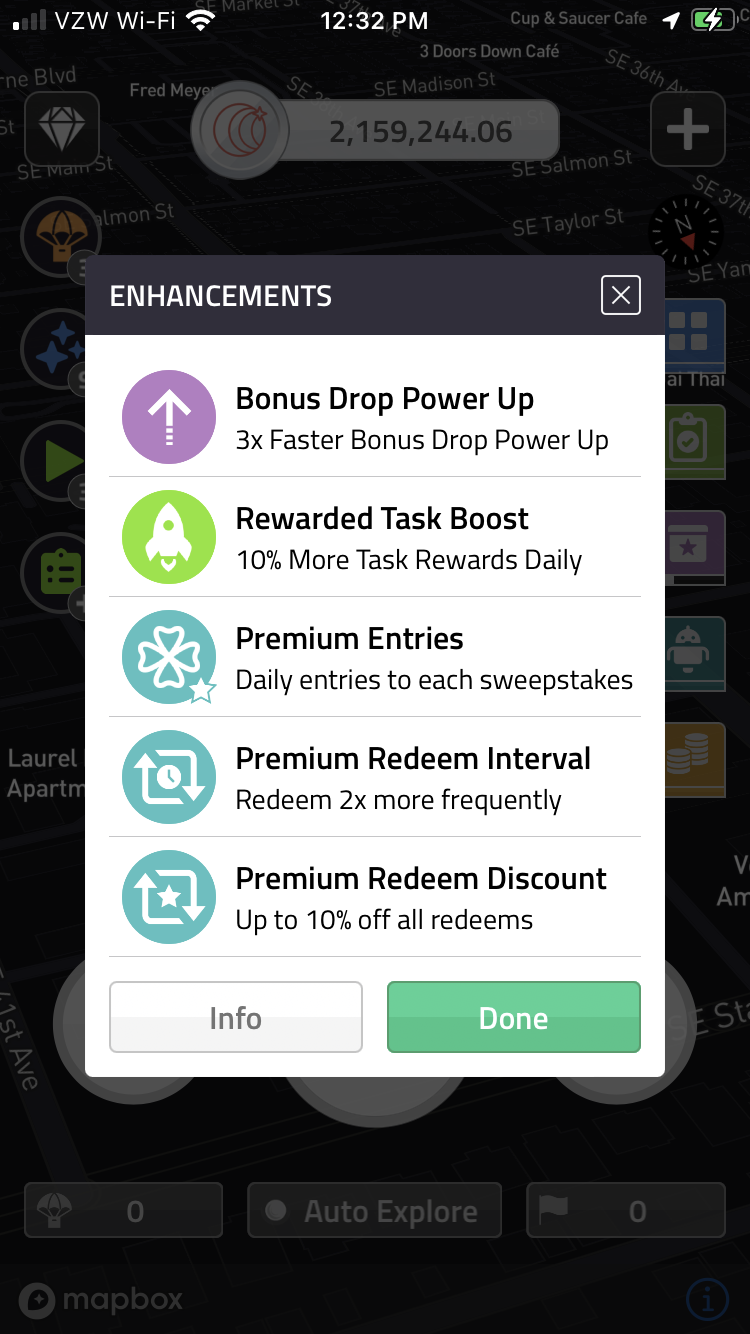 Geomining Boosts
Extra Geomining Rewards
Faster Geomining Speed and Recharge
Increased chance of encountering Big Geomines
Team Lift Enhancement
Geodrops and Geoclaims
Geodrop and Geoclaim Boost means you enjoy a higher maximum amount you can spend your COIN per Geodrop and Geoclaim
Premium users also get a Geoclaim Shield, where your Geomining rewards are protected.
Pro/Master accounts also get a Geoclaim bonus!
Background Rewards Boosts
Bonus Drops Boosts
More Bonus Drop rewards
Faster Bonus Drop power up.
Rewarded Task Boost
Premium Entries
Premium subscribers located in the US/UK can now receive 1 free entry into every sweepstakes available every day, whether you use the app or not.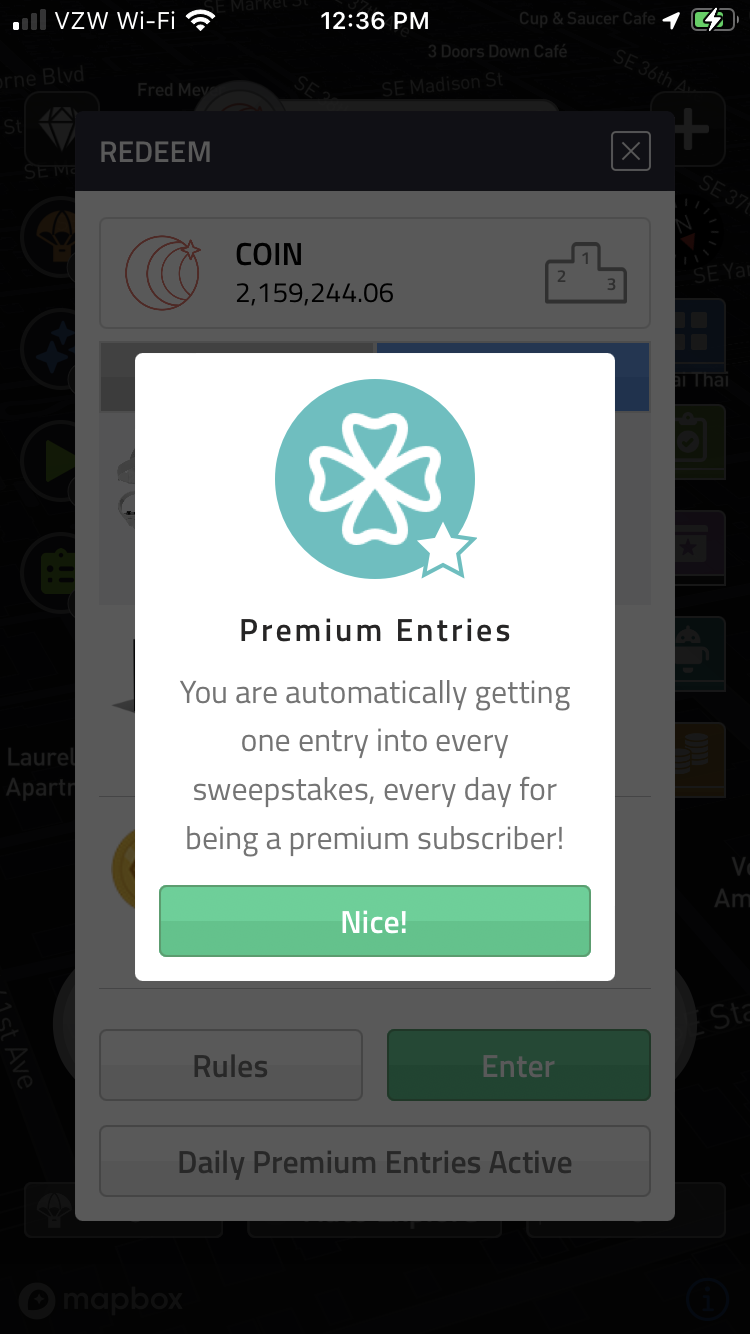 Premium Redeem Enhancements
Premium Redeem Intervals -

you usually can only redeem once every 2 weeks. As a premium user, you can redeem 2x more often! (once every week)

Premium Redeem Discount* -

every premium user starting the day of the release will begin with a 1% discount on all direct redeems (sweepstakes entries not included). Every month premium users keep their plans, that discount will increase by +1% until it reaches the maximum discount of 10% (5% maximum for Plus). Stopping and resuming a plan can reduce this discount back to 1%.
*This discount started on 05/24/22 for all users. All subscription renewals after this date will count towards your discount.
On the day that you pay, the discount gets incremented at end of UTC day.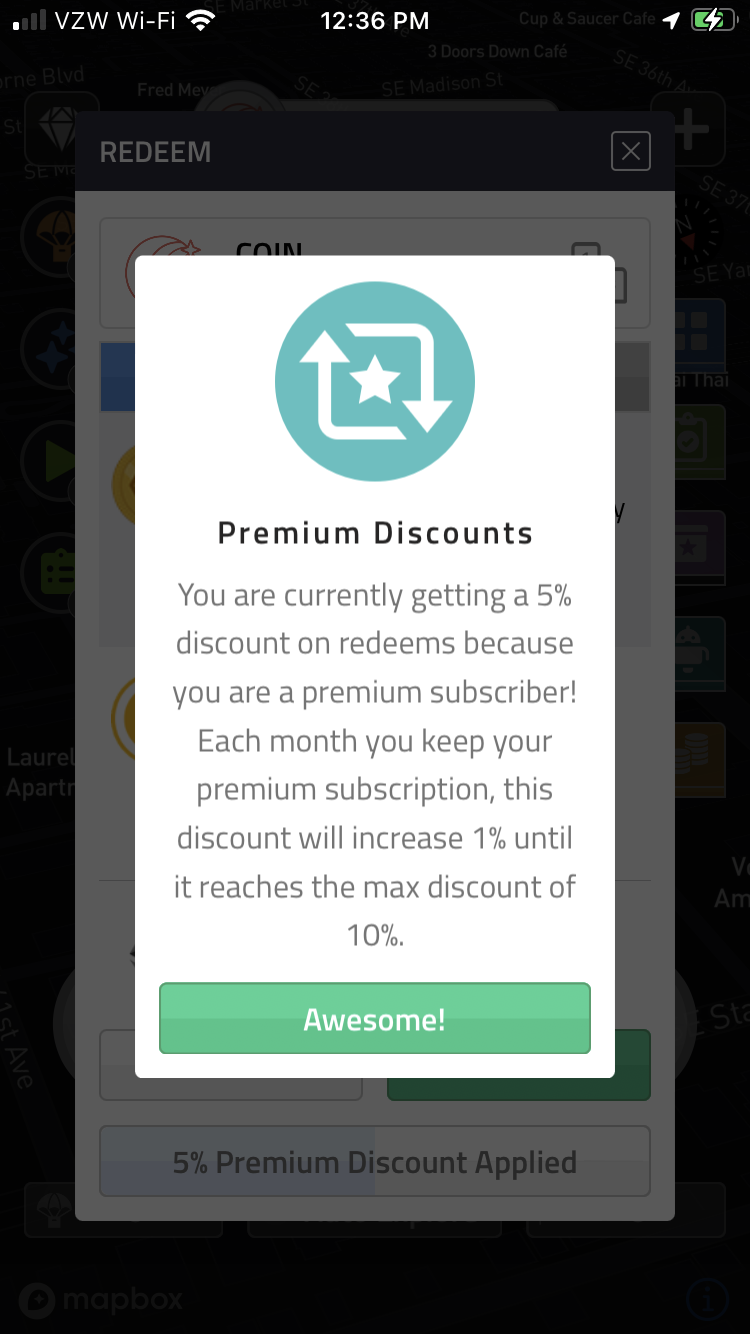 SentinelX Boosts
10% more Geomining rewards
Other Boosts
Extra Shopping rewards
Extra Booking rewards
Extra Driving Analysis rewards