KYC is Know Your Customer, an identity verification process required for all COIN users at a certain point in their redemption journey. You will be prompted when it is necessary for your account to submit KYC in order to redeem digital assets!
By law, KYC is required for financial institutions to establish the legitimacy of a customer's identity and identify risk factors. KYC procedures help prevent identity theft, money laundering, financial fraud, terrorism financing, and other financial crimes.
If your account needs to submit KYC, please use the link https://my.coinapp.co/identity. Please log in with the same COIN account that is needing KYC.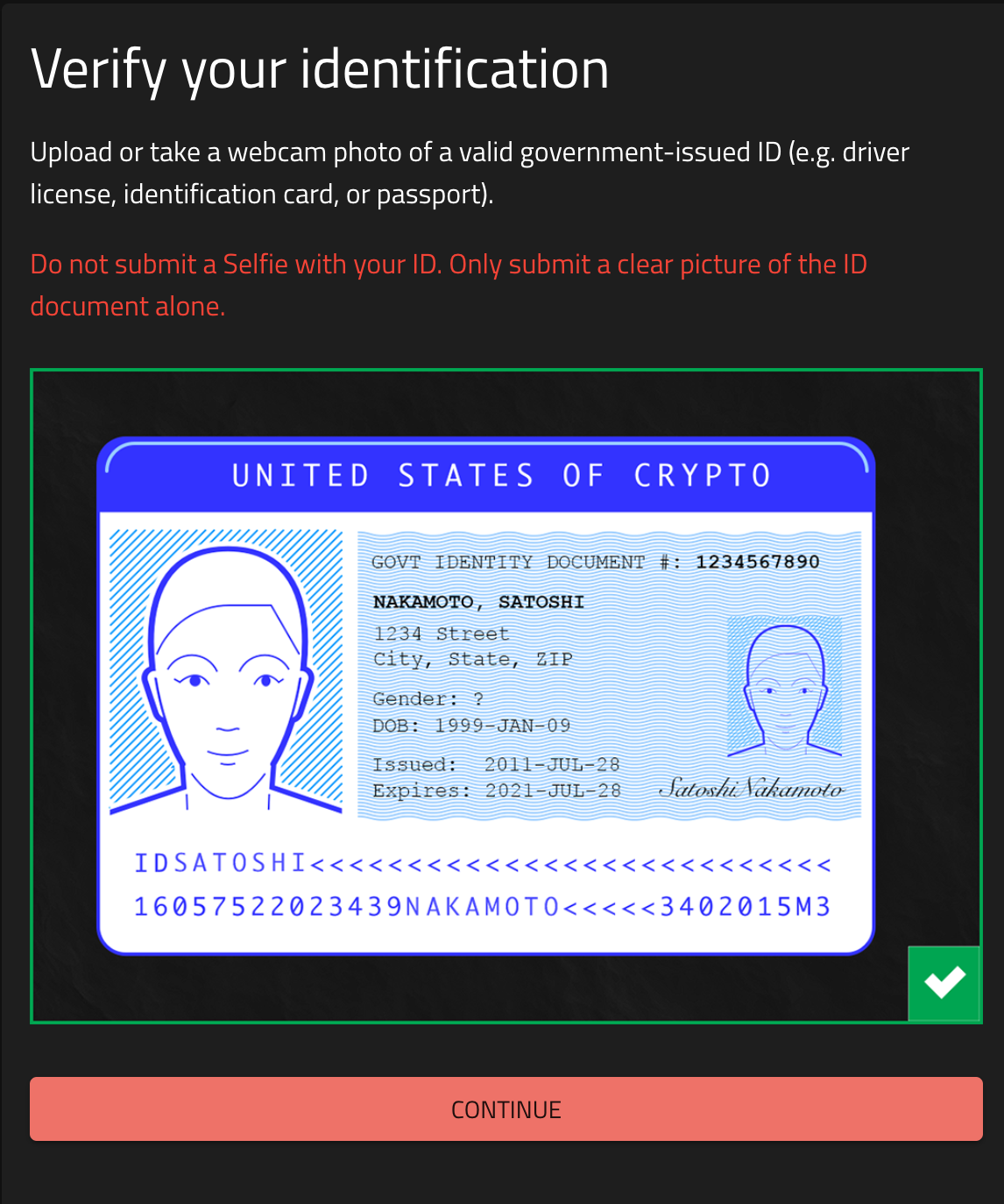 Tips for KYC:
Take a picture of your ID on a table or surface and ensure the camera is in focus before taking the picture. If you cannot clearly read the details of your ID, our system cannot read it either and your attempt will be denied.
Your ID must be clearly legible and your picture must show the entire card or document.
Your ID must be valid, do not submit an expired document.
If you are encountering errors when submitting your ID, try using a different Wifi/data connection or even try an alternate web browser. It is advisable to try a desktop/laptop computer if your mobile device is encountering problems when submitting.
Do not take a selfie with your ID, this is not necessary and your ID cannot be read with you in the background.
Do not submit any other ID than one of your own possession.