There are 4 modes you can set the COIN App to for different methods of Exploring to earn rewards.
Tap the icon with the 4 squares on it to get started. This is found on the right side of the home screen of the COIN App.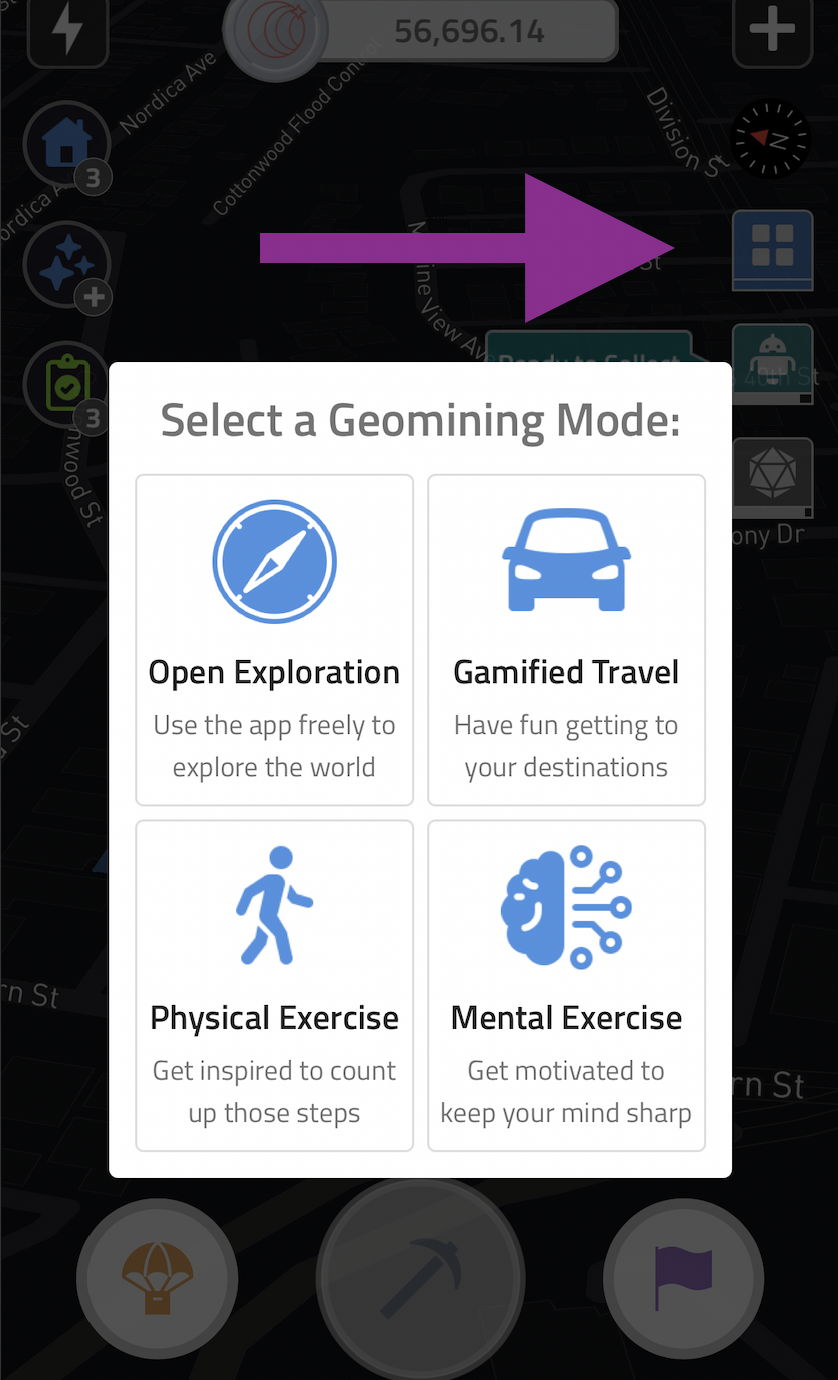 Open Exploration
This mode is the default setting of the COIN App, and allows you to freely explore the world and earn COIN wherever you go. While in Open Exploration Mode you can also set Auto-Explore to "on", more information in this article: What is Auto-Explore?
Gamified Travel
Enable this mode and have fun getting to your destinations! Pick a spot on the map that you intend to travel to, and a Destination Geodrop will be there waiting for you! Please note, there can only be one active Destination Drop at a time. If you change your destination, your Destination Drop will change as well.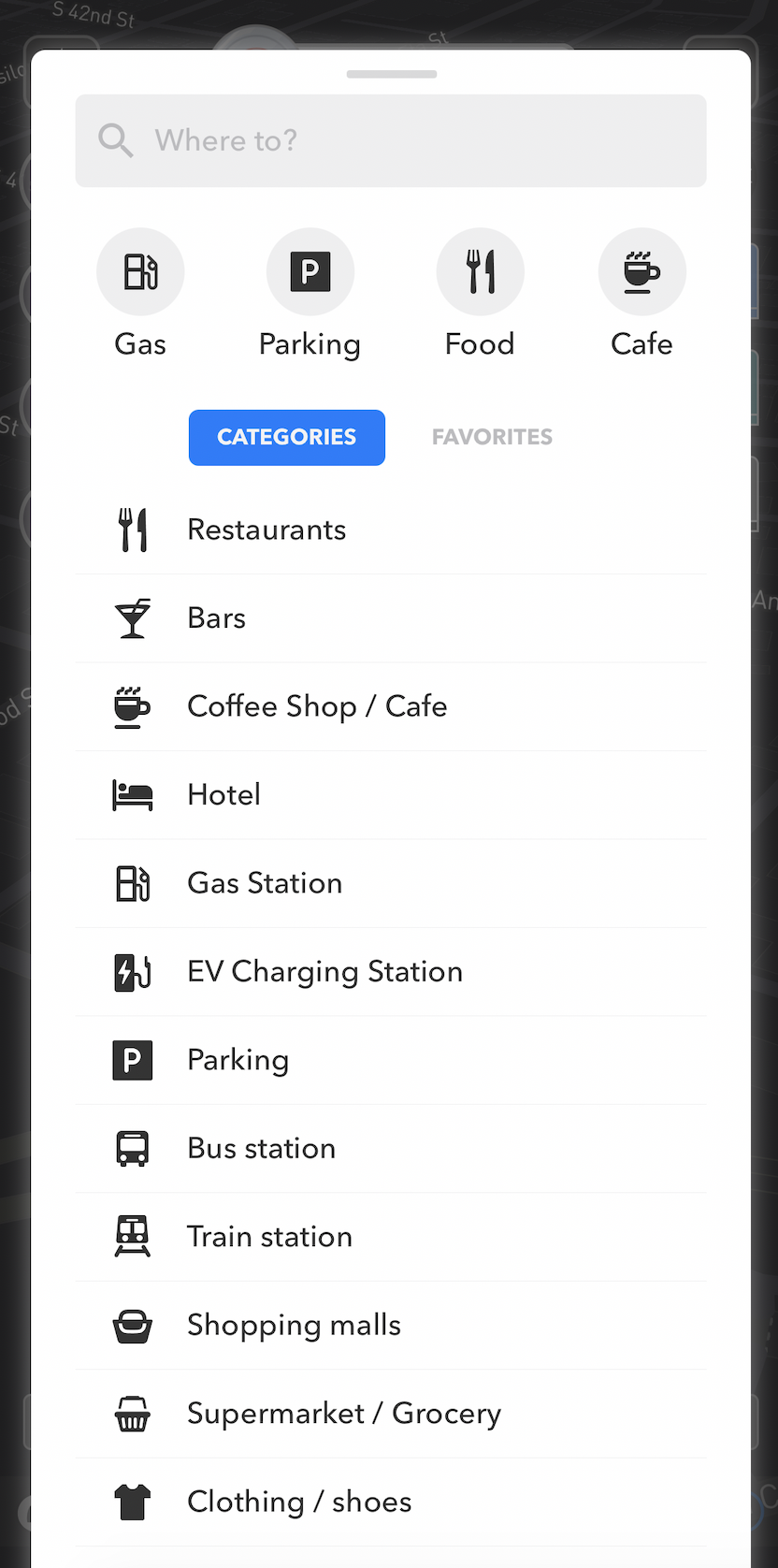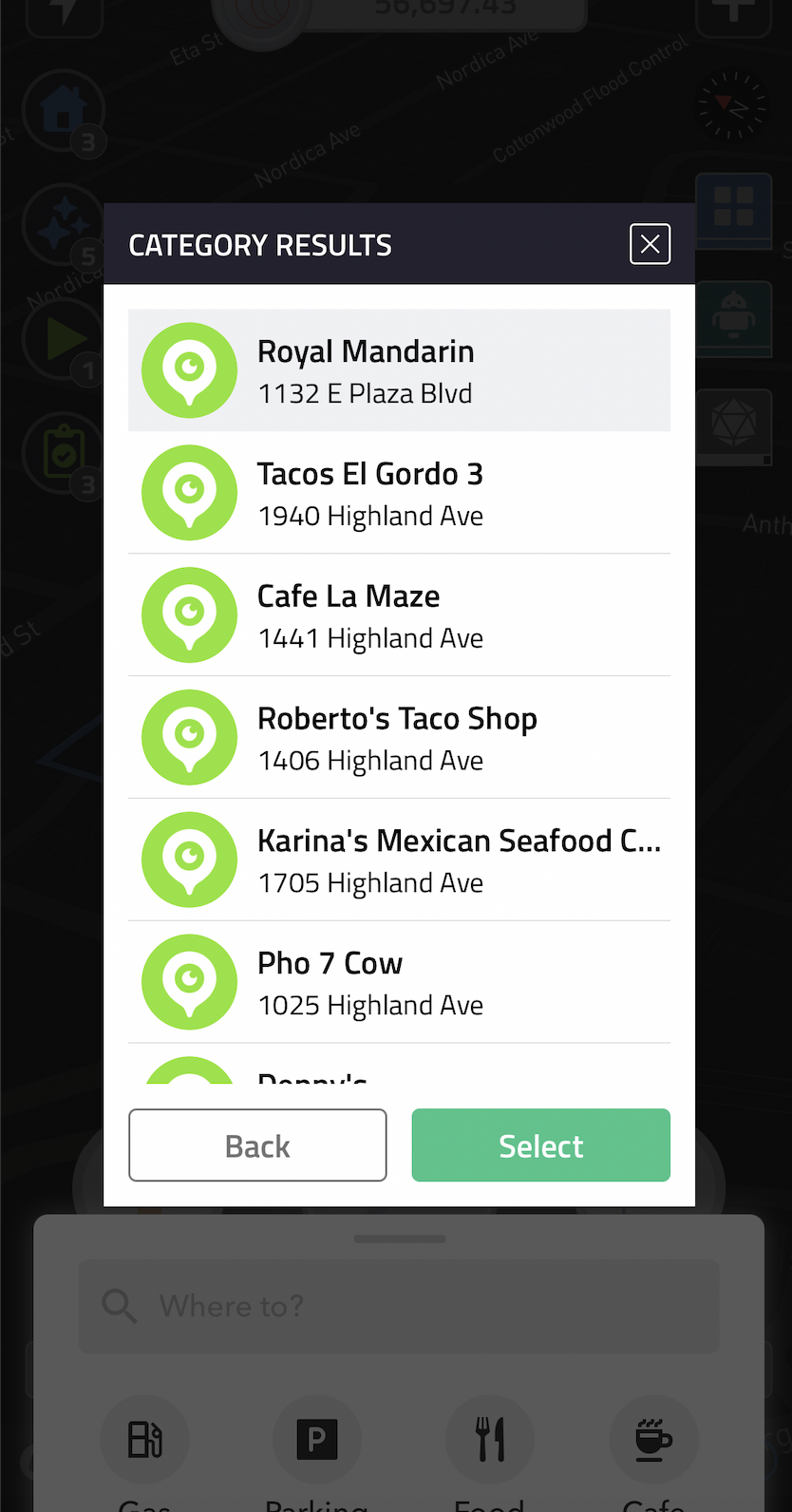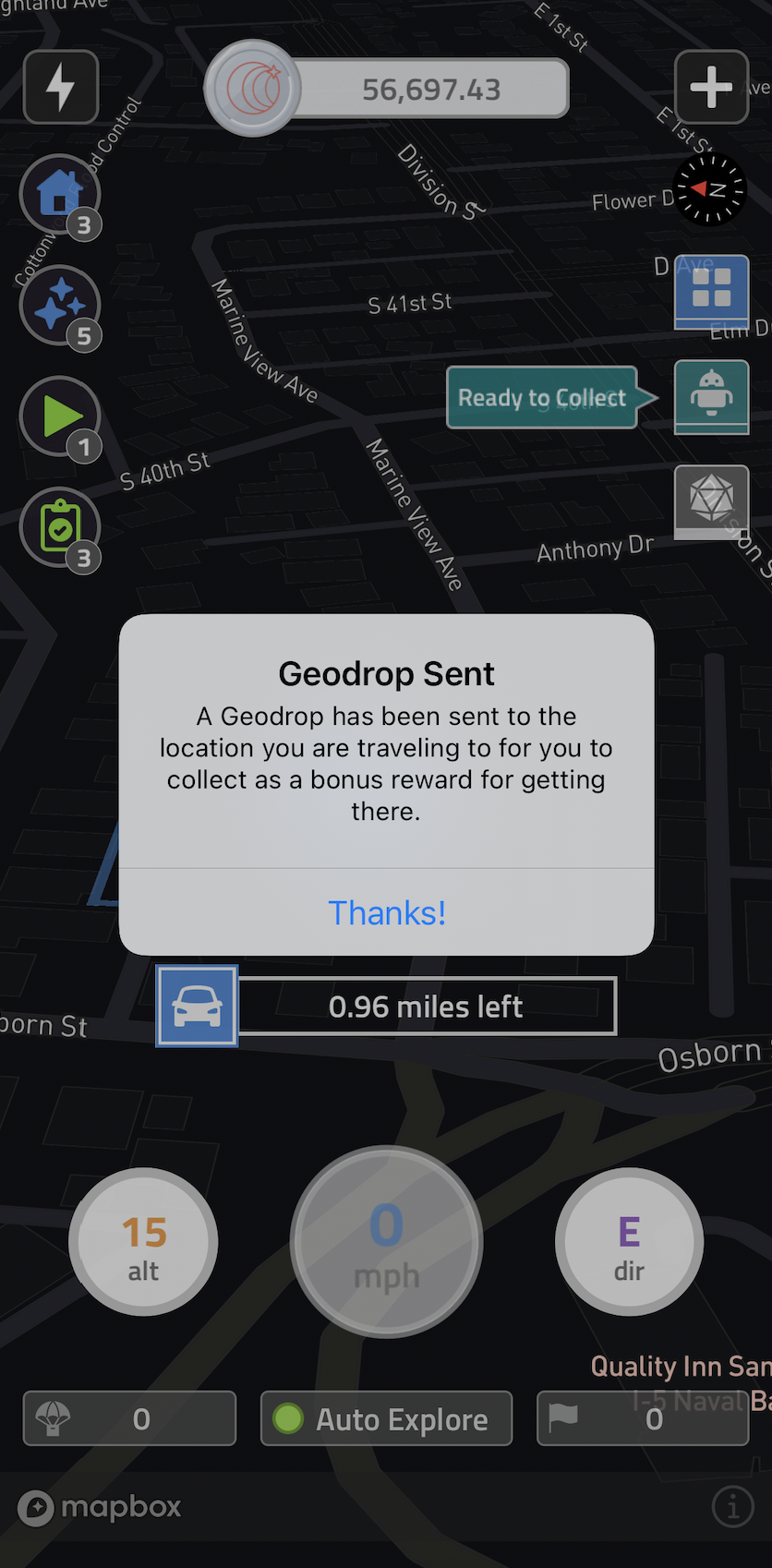 This feature will not provide navigation, but it will tell you how far you'll need to travel and let you know your current speed, direction, and altitude!
Physical Exercise
With this mode enabled, the COIN App will help track your steps and make it fun to complete your goal.
You can change your Physical Exercise Goal to any amount of steps above 100, and the COIN App will provide your step count, altitude, and direction as well as your progress towards your current goal.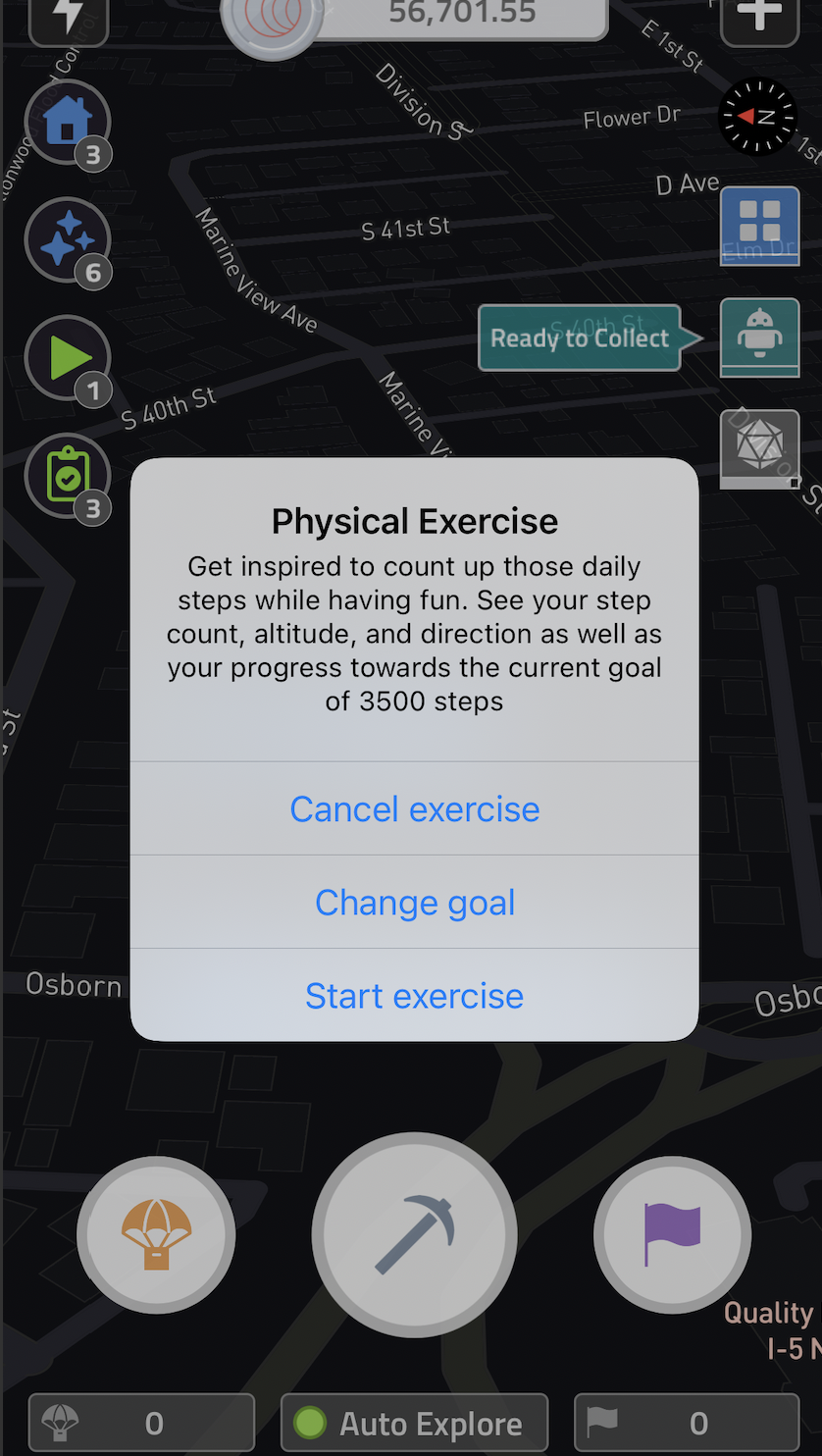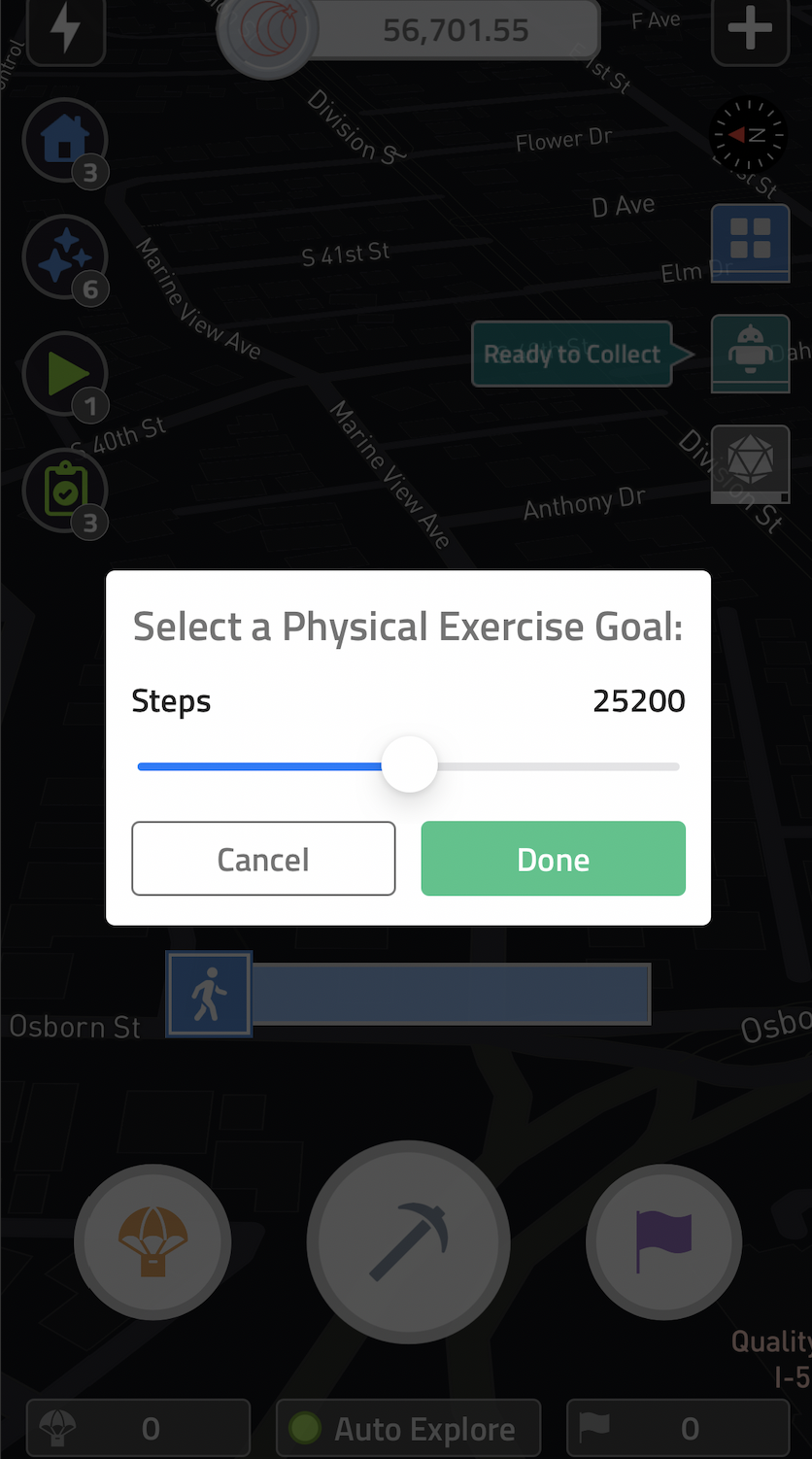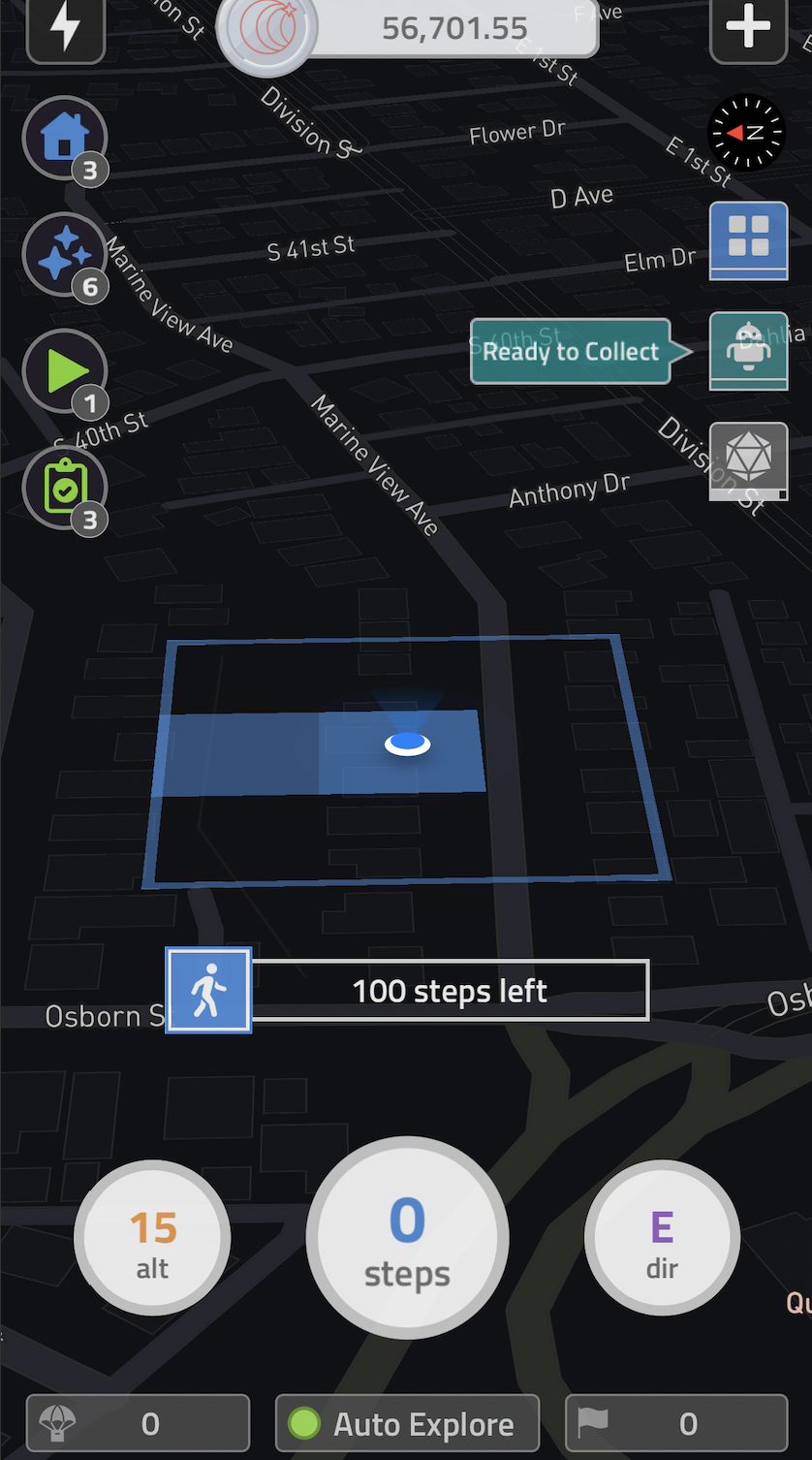 Mental Exercise
If you are looking for a fun way to pass the time, go for the Mental Exercise option. While you Geomine new tiles in the COIN app, you can clear those tiles by playing a mindful mini-game. You can even adjust the goal for how many rounds you would like to challenge yourself to and watch your progress with each mini-game completed.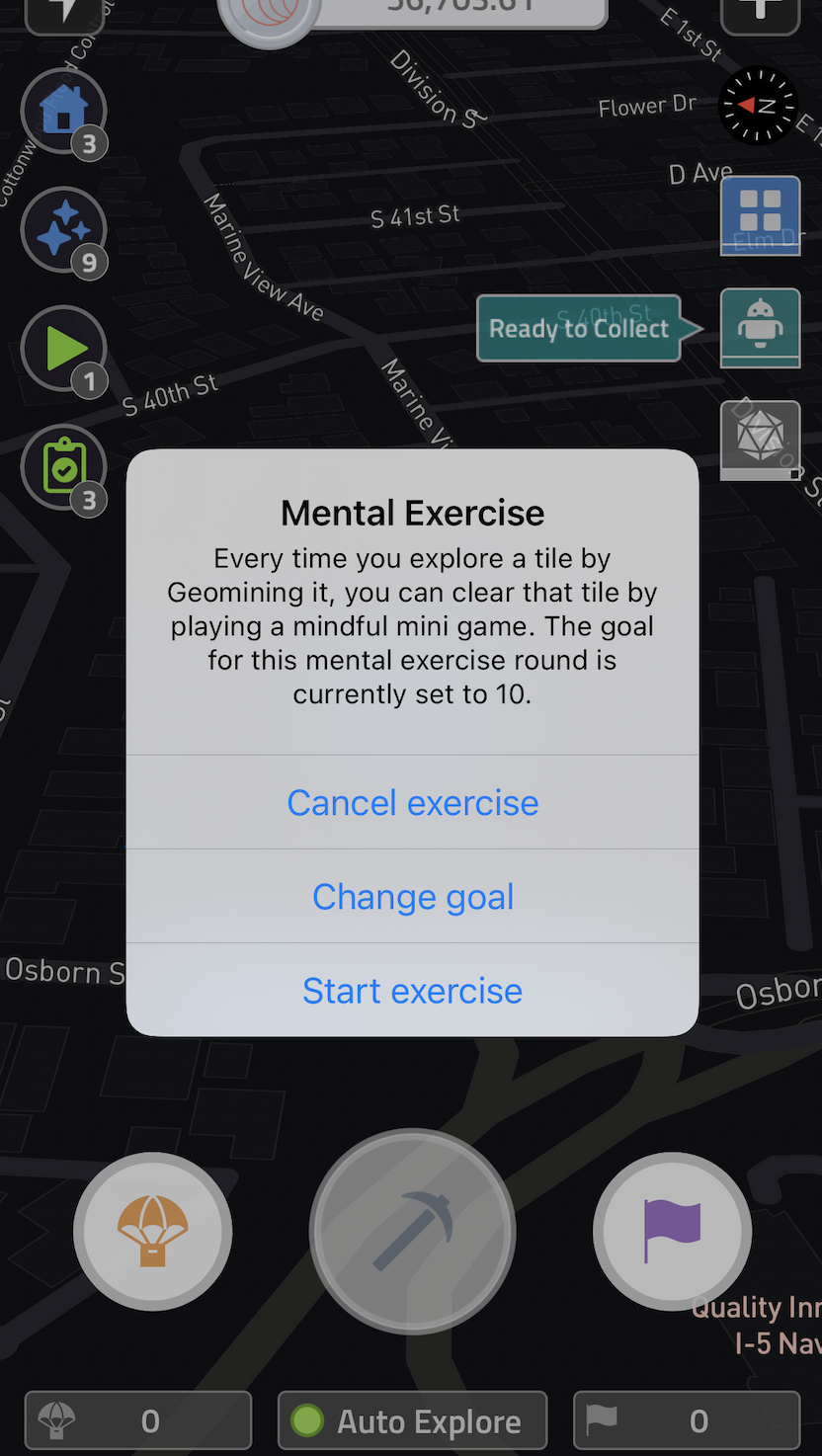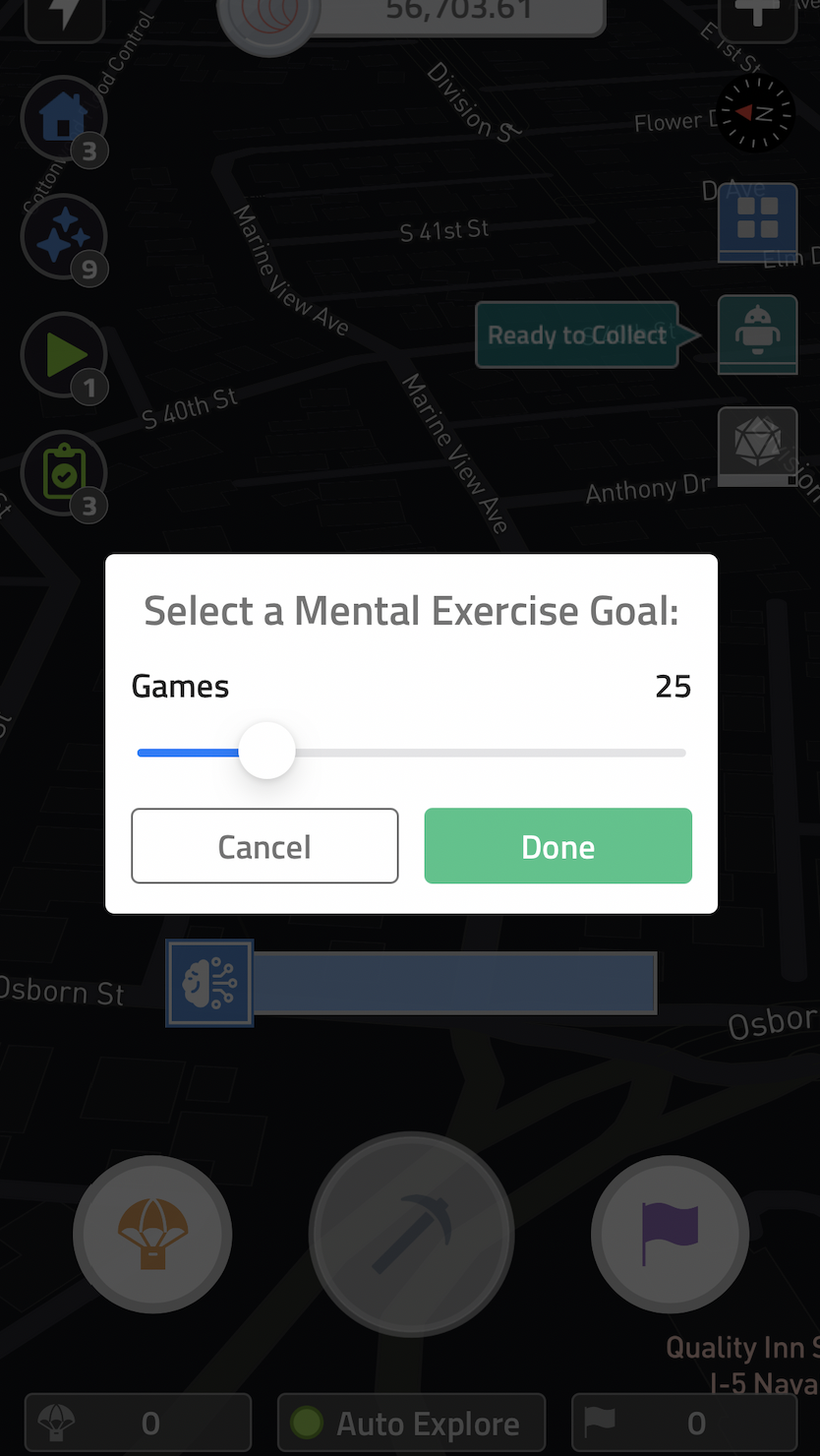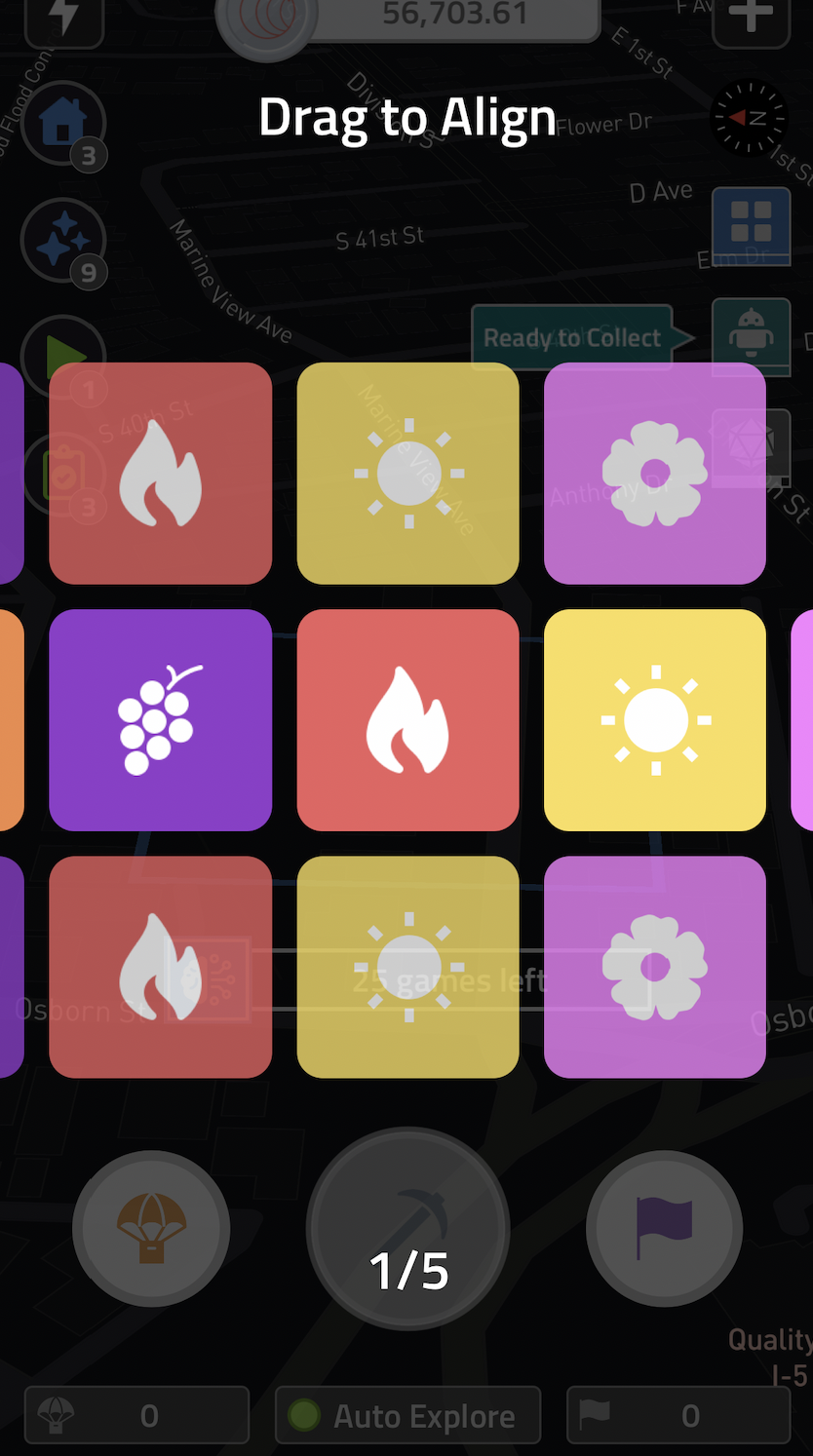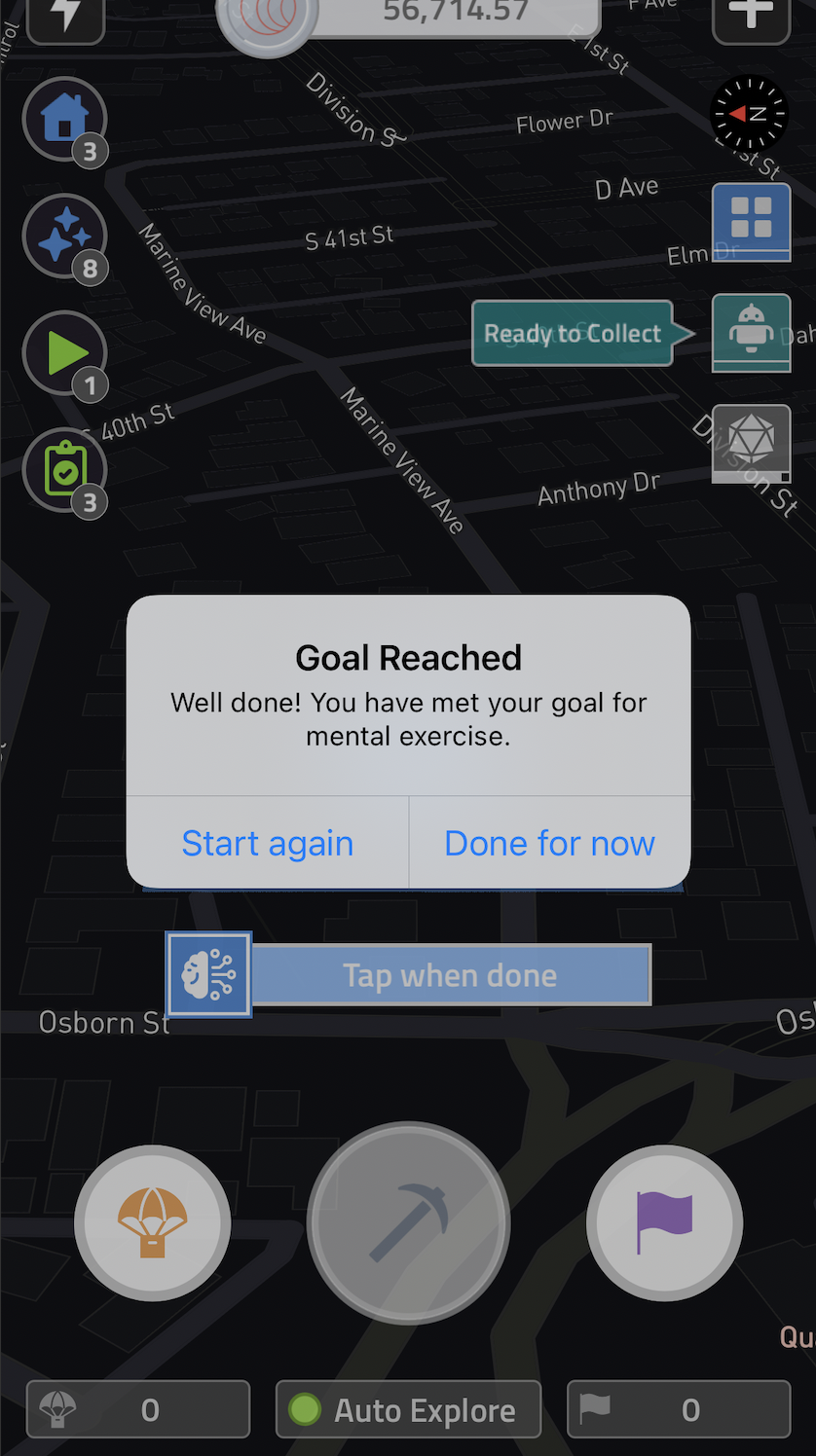 We hope you enjoy these fun ways to Geomine with the COIN app!
Note: Sometimes you'll get a Geodrop sent for completing your Geomining Mode goal or destination. These Geodrops aren't guaranteed and are limited to a maximum of five per day across all modes. This maximum is subject to change without notice.