At a glance:
What is a Geodrop?
A Geodrop allows you to gift COIN to other users via various types within the Geodrop feature. Each Geodrop lets you add a note, limited to 140 characters, to whoever collects the drop.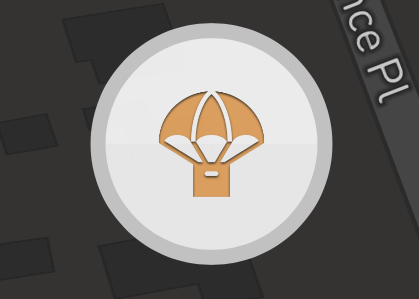 Geodrop Daily Limits:
5 Geodrops per hour

50 Geodrops per day
Limited to an amount of 600 COIN per day
Types of Geodrops
Current Tile Geodrop
The standard Geodrop allows you to drop COIN on the tile you're standing on. The next time another user Geomines that tile and Geomines with COIN, they'll collect your reward and see your message! Users can also be adjacent to the Geodrop and collect it by tapping on the orange tile and pressing "Pick up".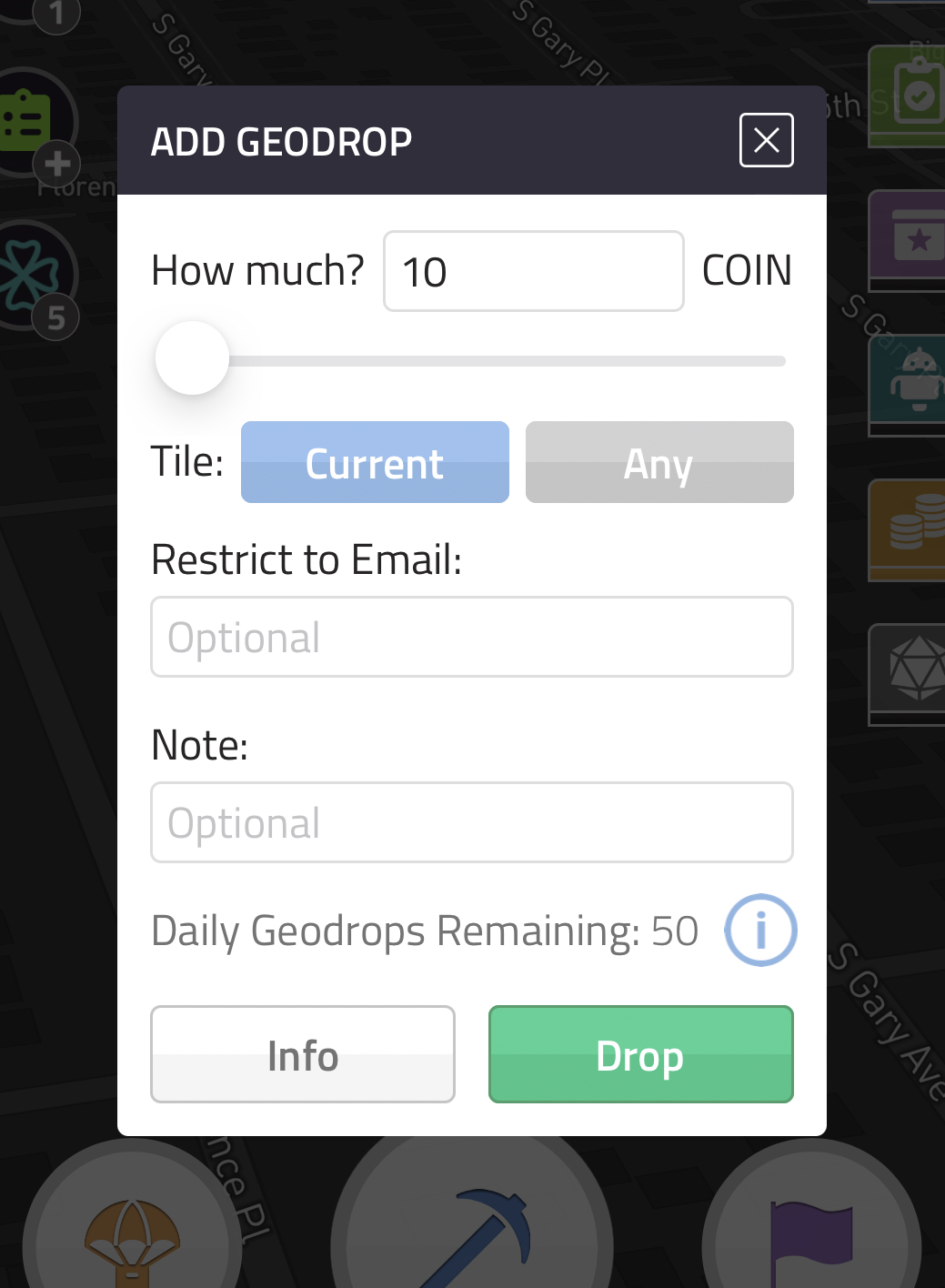 Any Tile Geodrop
With the "Any" option selected, your Geodrop will go to the next person who Geomines. They could be in your town or across the world. The bounty goes to whoever hits the button first.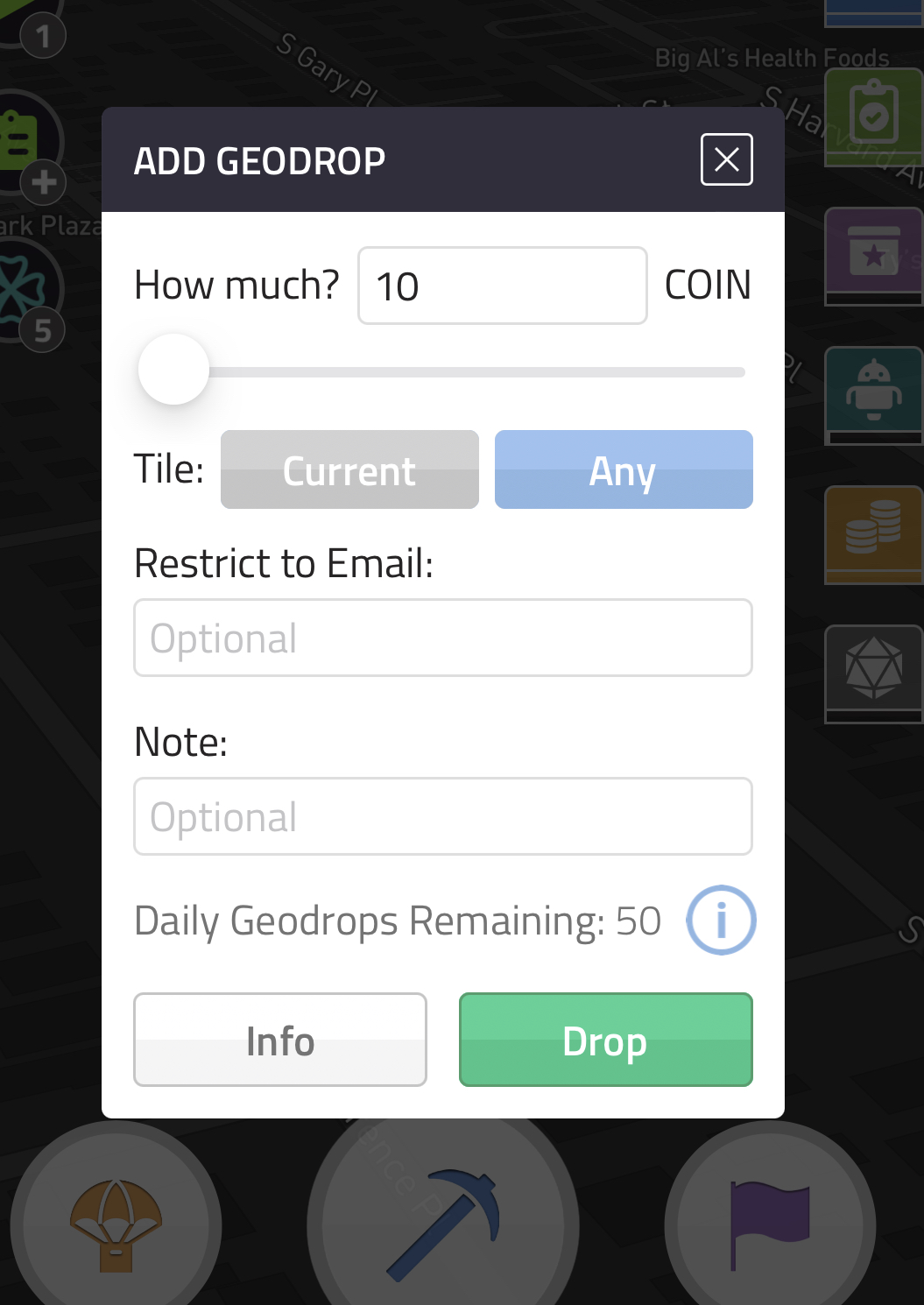 Email-specific Geodrop
You can set up a Geodrop for your sweetheart or a friend, using their email address. This means that only they can collect those tokens. Usually, the best way to send an email-specific Geodrop is by selecting the "Any" option so they don't have to pick it up at your specific location.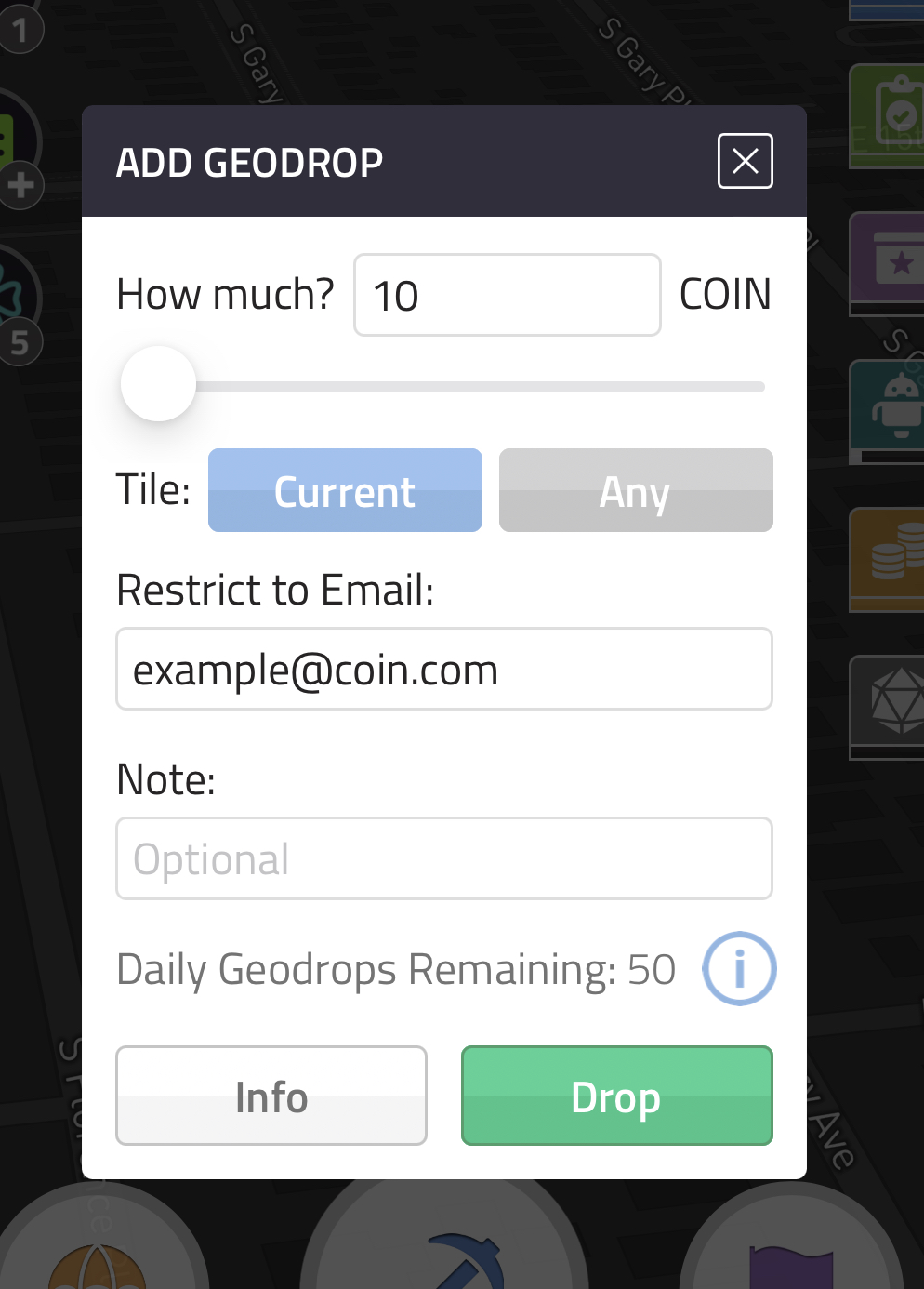 Need a step-by-step on how to Geodrop?
If you would like to view your history of Geoclaiming, Geodropping, and Geomining, visit here: my.coinapp.co