Welcome!
COIN App allows you to gather rewards everywhere you go with your smart phone, all while enjoying mini games and interactions with other Geominers.
You can collect these rewards by pressing the handy pickaxe button, and you'll earn more rewards when you have a SentinelX with you while you travel, or by using a paid plan for additional perks. (You can buy one here if you haven't already)
Note: You can geomine without a SentinelX or paid plan, you just won't collect 12X as much, or have additional perks!
This article does not include SentinelX set up. If you will also be setting up a SentinelX for the first time, please see this article as well:
At a glance:
Step 1: Download COIN App
---
COIN is a smartphone app, so you can download it on both the iOS App Store, and the Google Play Store on Android.
Download for iOS: https://itunes.apple.com/app/id1450443351
Download for Android: https://play.google.com/store/apps/details?id=network.xyo.coin
Step 2: Setting Up the App
---
When you first open COIN, you'll be asked to allow location services. This is required because COIN relies on your location to let you geomine for digital assets. After allowing access to your location, you'll be reminded to press the button on your SentinelX to emit a fresh signal. Do this so that COIN can detect the SentinelX's presence and your pickaxe can unlock better rewards.
Note: You can geomine without an account, but we recommend creating one so your digital assets are saved under your email address. You can always make an account later, even if you decide at first to play without one.
If you have a SentinelX Device
Be sure to tap the XY button to wake it up! There will be a SentinelX icon on your display to show you it is connected.
Once you've finished setting up your COIN App, you'll see a map on your screen! Now it's time to start earning digital assets.
Step 3: Make a COIN Account
---
Create a COIN account so that your Geomining rewards are always kept under your email address. This way, anytime you get a new phone, you can pick up where you left off.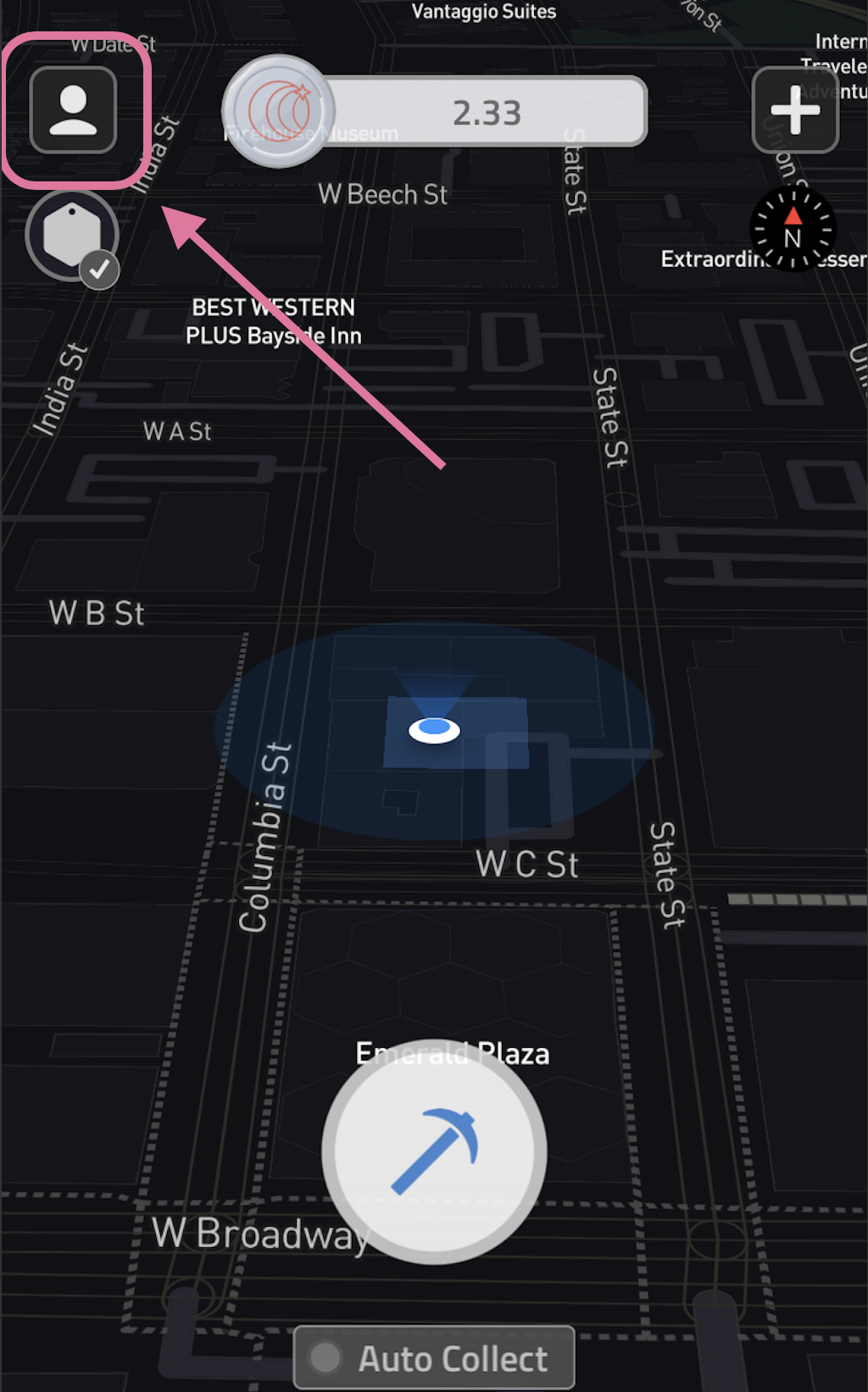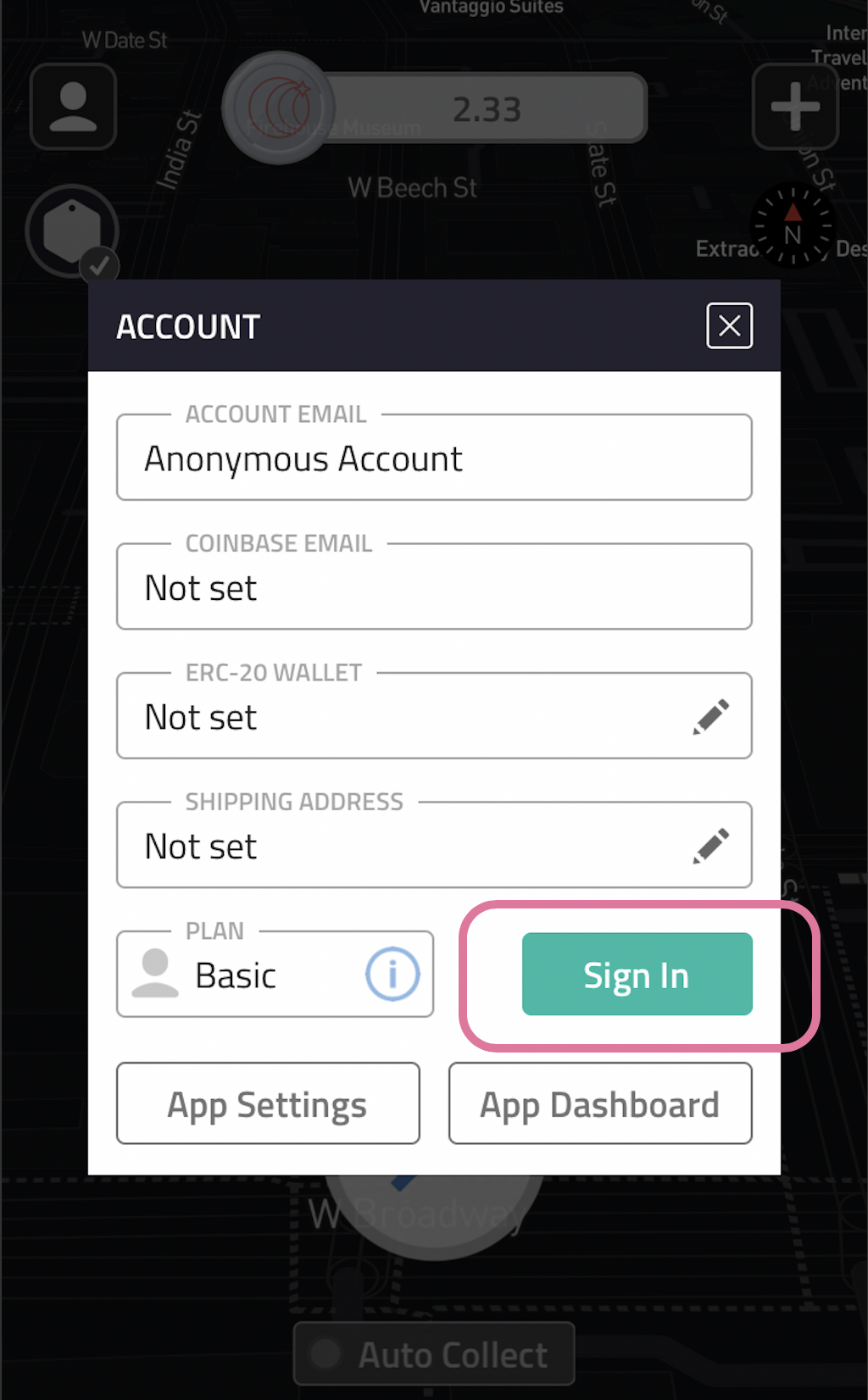 Step 4: Earning Digital Assets
---
To earn your first digital assets in COIN, just click the pickaxe button at the bottom of your screen. You'll see a blue ring appear around the pickaxe, as you geomine the section (or "quadtile") you're on.
Then, you'll see some COIN Tokens fly into your account! The counter at the top lets you know how many COIN Tokens you've earned so far. That's it!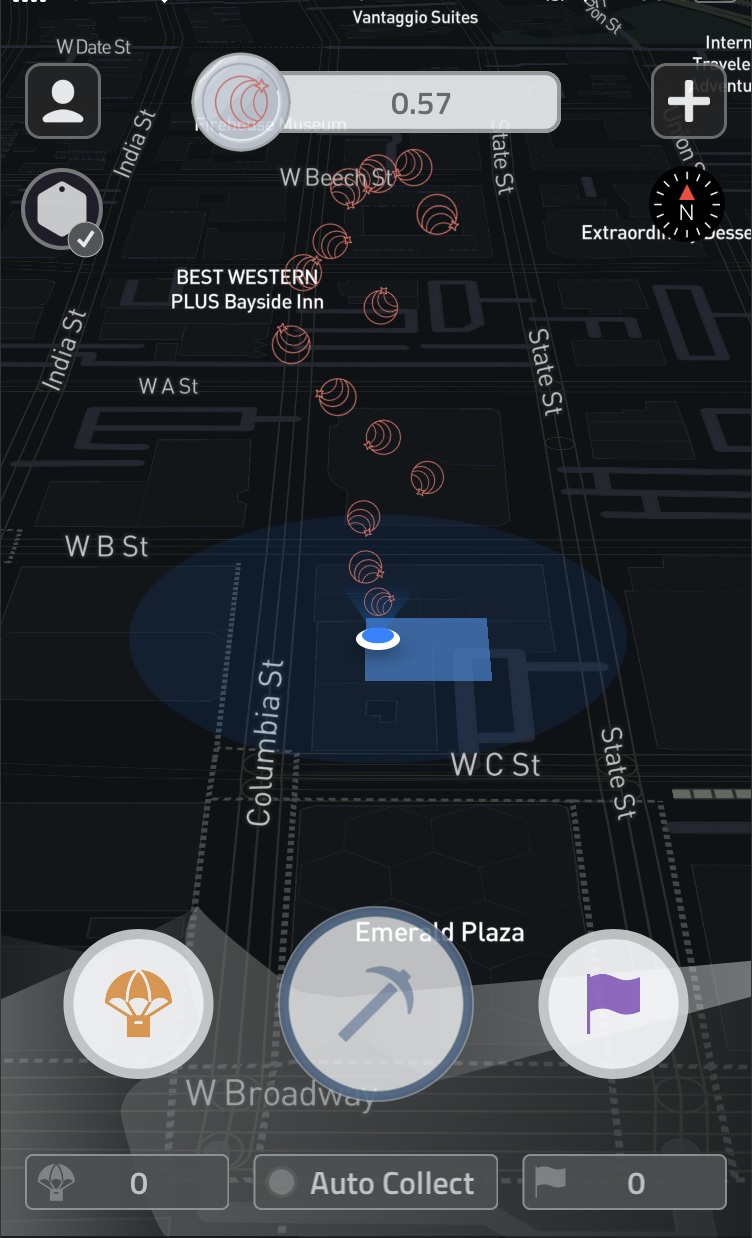 If you didn't earn COIN Tokens, make sure to check the following:
Did someone already geomine your quadtile? If the section has already been geomined, it will be shaded on your map. You can still mine this tile, but expect a lower return value than a fresh tile.
If you saw the blue ring around your pickaxe or any form of the app functioning slow, be sure to close the app and restart and try to mine the tile once again.
Step 5: What just happened?
---
Congratulations! You've just geomined your first block -- or quadtile -- and now you've earned some digital assets, the COIN Token.
After you've geomined a quadtile, you'll see the section turn grey on your map. This means the quadtile you just geomined is now empty! It will stay this way for a short time while it replenishes. Don't want to wait? Travel to other spots to continue geomining.
As you collect digital assets, you'll store them in your COIN account. (Remember you'll need to make an account to eventually redeem your assets!) You'll also need to make a digital wallet if you'd like to move the digital assets out of COIN.
Step 6: Redeeming your digital assets (Optional)
---
Once you've hit 10,000.00 COIN Tokens, you are eligible to trade these tokens for Cryptocurrency in an actual digital wallet. Here's the link to show you how.
More questions?
---
If you still have questions, feel free to explore the rest of our COIN FAQ. You can also reach the FAQs by clicking the "Need a Hand?" section in the app menu, or contact us here with further questions.