There are short videos in the COIN app that allow users the option to receive rewards of COIN tokens, just by watching!
This feature can be found with the Green ▶️Play button, located on the left of your screen.
These videos are given to you by chance per Geomine. So be sure to keep Auto Collect on to increase your chances of receiving a video!
You will notice your rewards increase once you exit out of the video, the tokens are automatically added to your in-app total. Please note that the rewards from watching these videos are variable.
These clips are completely optional, you can actually turn off the option to receive them by visiting your Profile in the top left corner and tap App Settings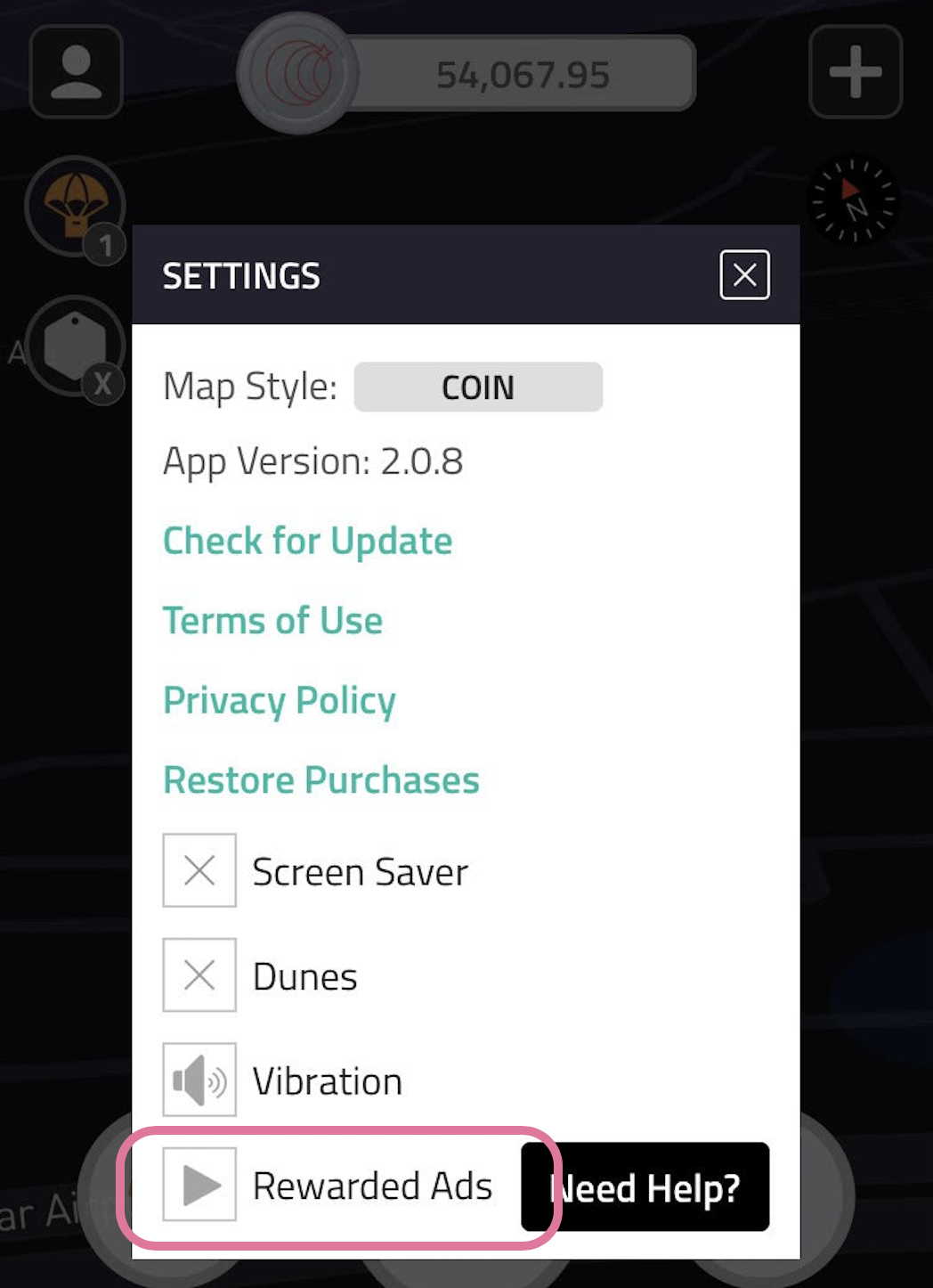 Tap the Play button once here to turn off the option entirely. You can enable it anytime you like afterward.
If you would like to view the history of the ads you have watched, check out https://my.coinapp.co/videoads
We hope you enjoy this new opportunity to earn more COIN!
Let us know if you have any questions by visiting https://support.coinapp.co/hc/en-us/requests/new
Happy Geomining! ⛏