This section refers to the various features you can use to earn COIN!
Tap the + in the top right corner of the COIN App on the home screen and tap Extra Activities.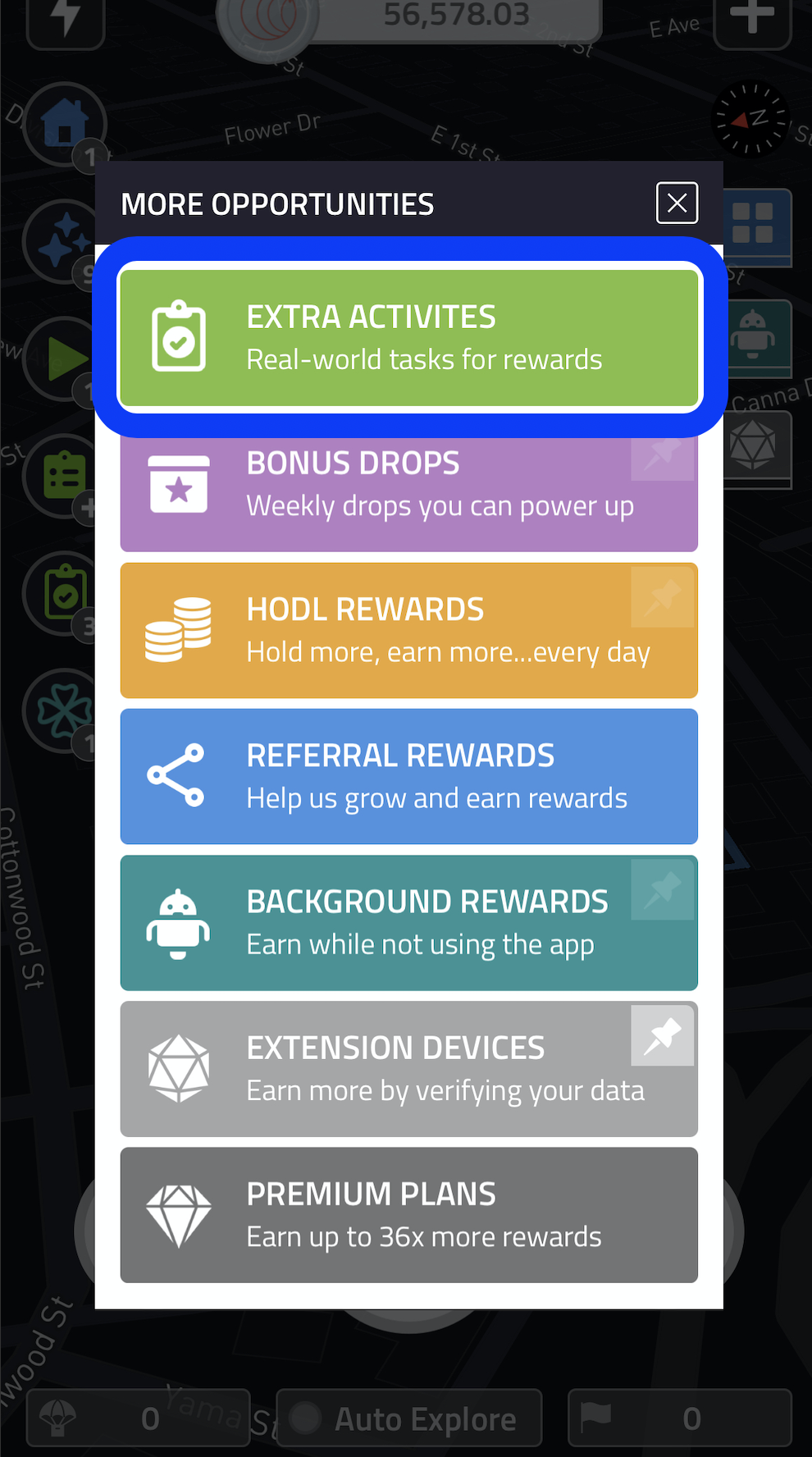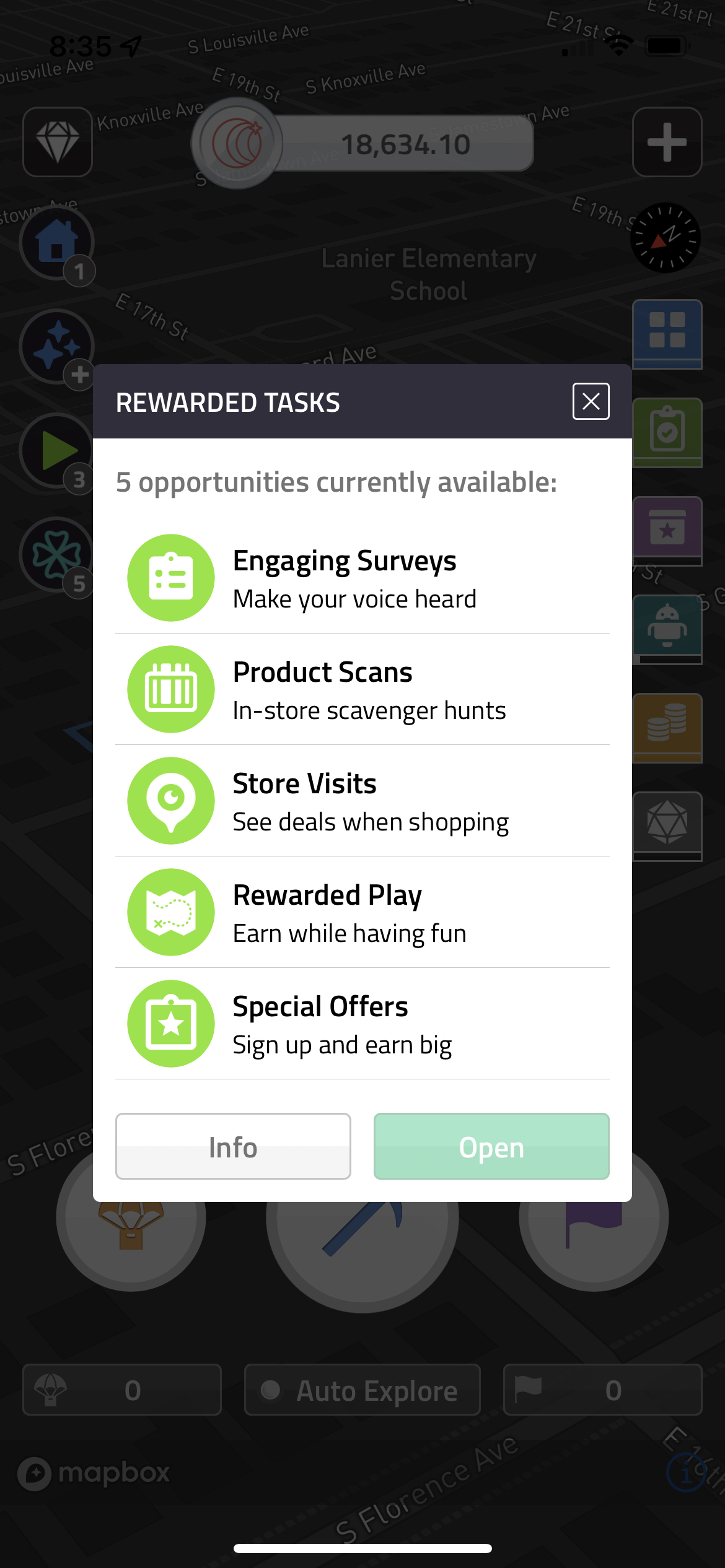 Pro and Master subscriptions get you an extra 10% boost on all the COIN you earn from Rewarded Tasks. Plus will get a 5% boost. This bonus is sent daily in a Geodrop (at the end of each UTC day) and factors in all the rewards you earned from tasks that day.
To learn more about each feature listed, click the feature name below for an in-depth look.
Let us know if you have any questions by submitting a request!