NOTE: Currently available to US users only
Special Offers are select opportunities for you to easily earn massive amounts of COIN by just signing up for services we think are pretty cool.
All you need to do is open Rewarded Tasks and open Special Offers to get started.
Select the one that makes the most sense to you and make sure you follow the instructions given.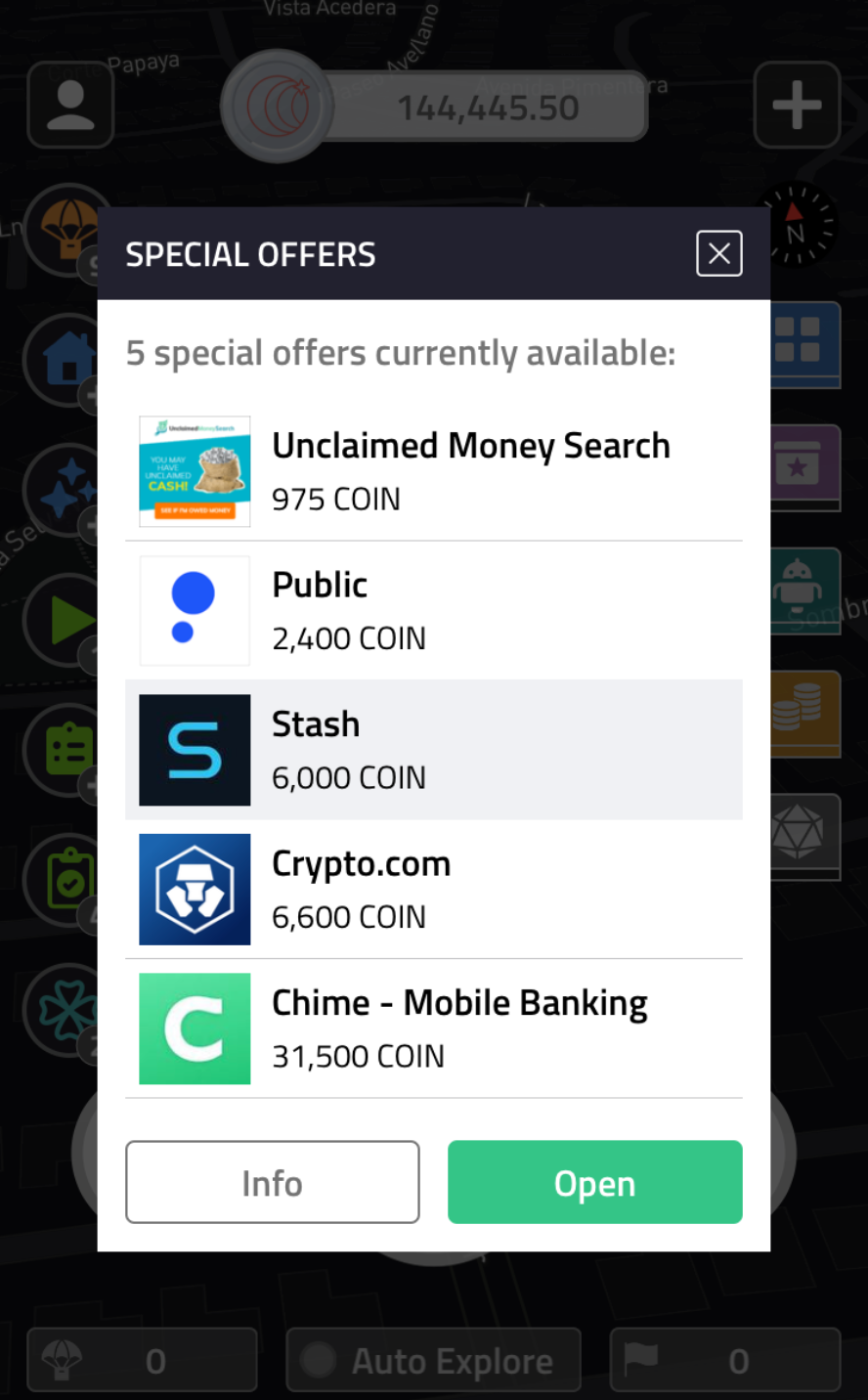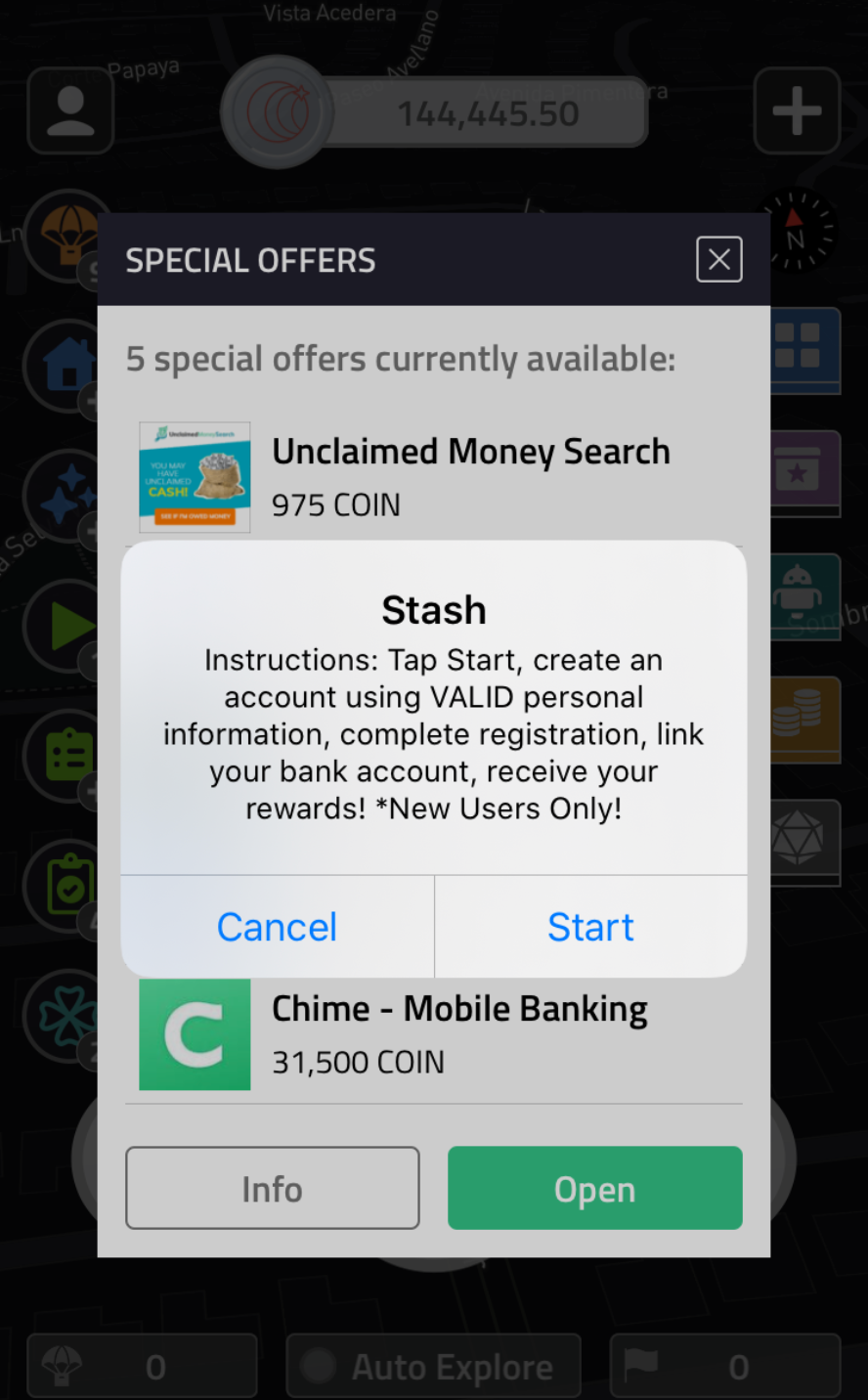 All offers are for users that are new to those services, so don't attempt it if you are already a member or you won't get rewarded.
When you do earn your rewards, they will come via Geodrop within 1 business day of completing the offer.
If you haven't received your rewards for a completed offer, don't worry, we can help! Reach out to support here.