You can find your HODL Total in my.coinapp.co via a couple ways: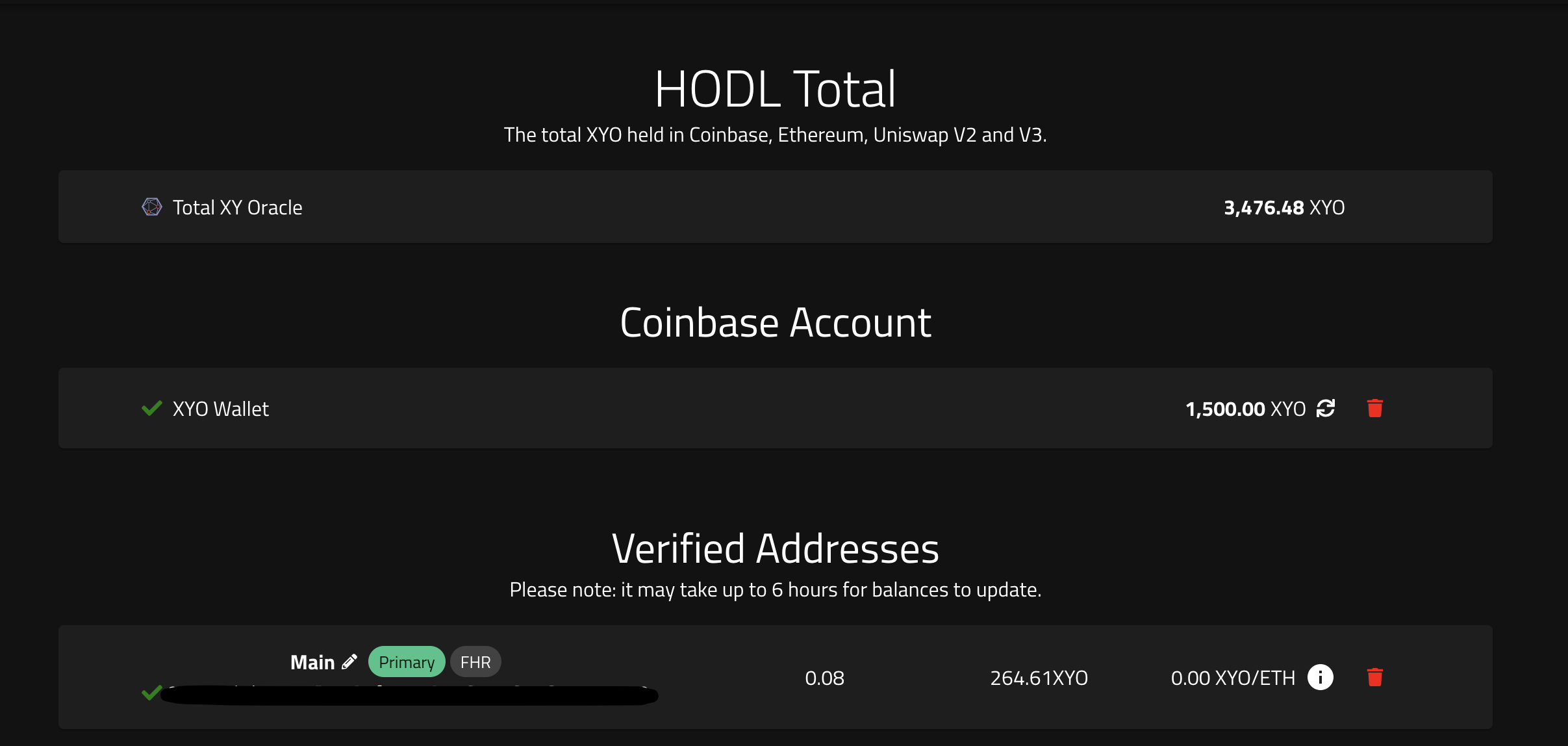 HODL Sources in my.coinapp.co:
HODL Total
The total amount of XYO you have in all Verified Wallets.
Coinbase Account
Total XYO held in your Coinbase account.
Verified Addresses
Total XYO held in other verified addresses such as Metamask, Trust Wallet, and Uniswap Pairs.