If you have already correctly set up your SentinelX Sharing for your BLE or NFC device, and have stopped receiving or do not receive rewards for your shared SentinelX, please follow the troubleshooting below:
A Summary:
Check your Shared Devices
---
If you have correctly added a SentinelX to your account for SentinelX Sharing, it will appear on the list of your Shared Devices. You can view this in the app by:
Tap "+" in the top right
Tap "Extension Devices"
Tap "Sharing"
Check the Device's Earning History
---
In the Shared Devices Menu from Check your Shared Devices, you can also click the graph icon next to the shared device to see the specific device's earnings. If the device is properly delivering rewards to you, you'll see varying amounts of COIN in that list.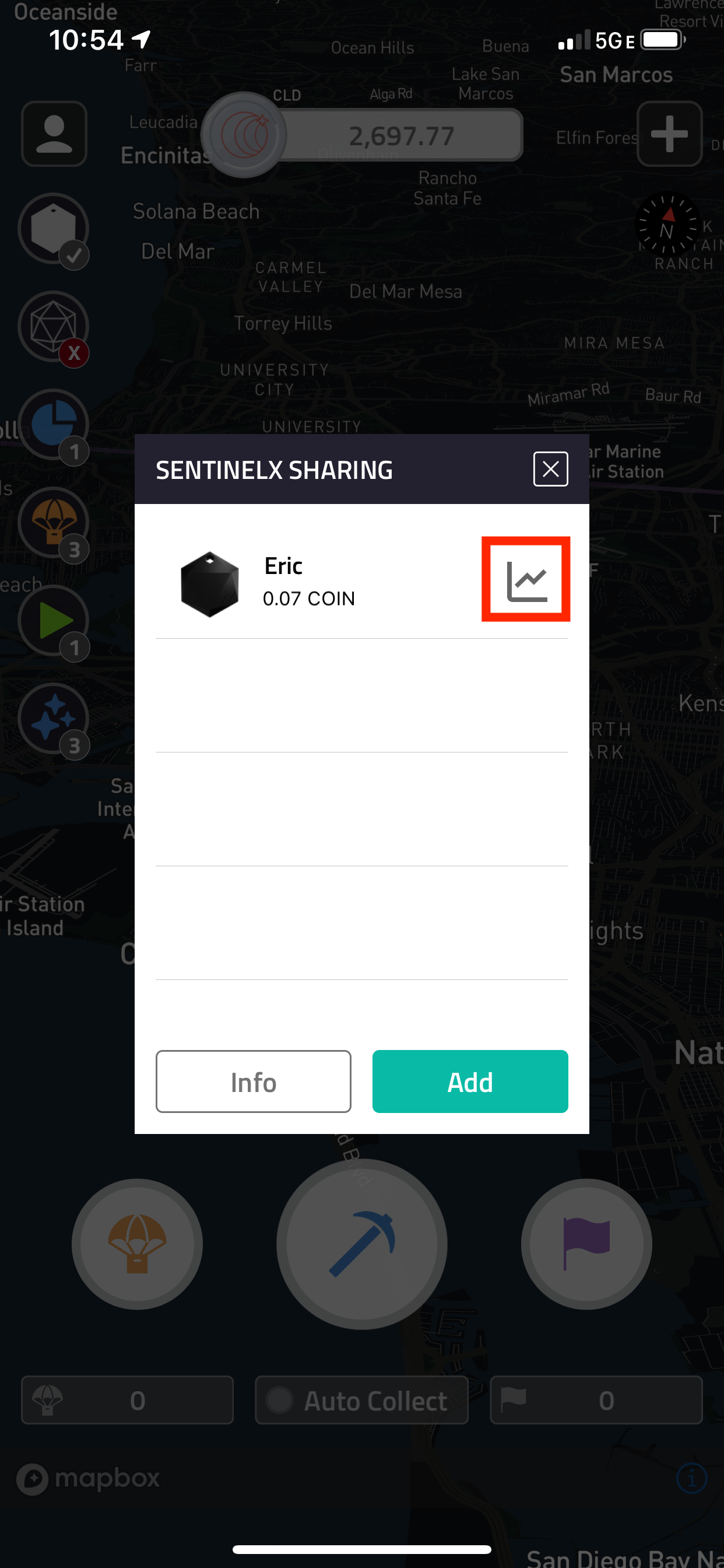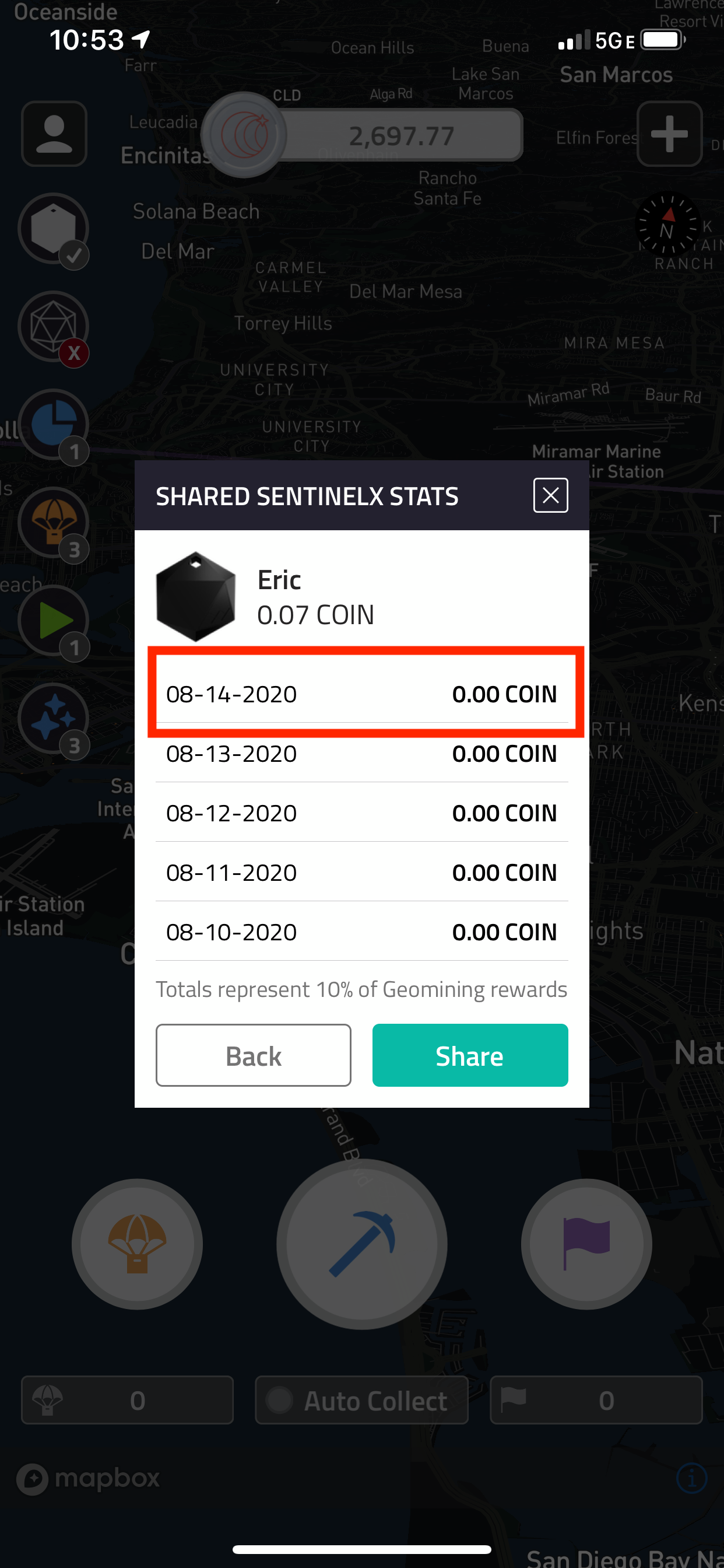 Check your Geodrop History
---
SentinelX Sharing Rewards are delivered 24-48 hours to your account via a Geodrop. (You can learn more about Geodrops here.)
The easiest way to view your previous Geodrops and their information are at https://my.coinapp.co/geodrops. Make sure you are logged into your COIN Account, and you can view the Geodrops you have received on your account. A SentinelX Sharing Geodrop might look like:

Reason or Name for Geodrop Type
Your Account's Total COIN Before Accepting the Geodrop
Total Geodrop Amount
Your Account's Total COIN After Accepting the Geodrop
Make sure your Friend is Geomining With the Device
---
SentinelX Sharing Rewards only work if your friend is actively Geomining with the device you gave them. If they do not Geomine with the device you provided, no SentinelX Sharing Rewards will be received.
If you still do not see your SentinelX Sharing Rewards, please contact our team for assistance.